Heathrow's third runway plans approved
Heathrow's chief executive John Holland-Kaye has vowed to create the "best connected hub airport in the world" after MPs in the UK backed controversial plans to build a third runway.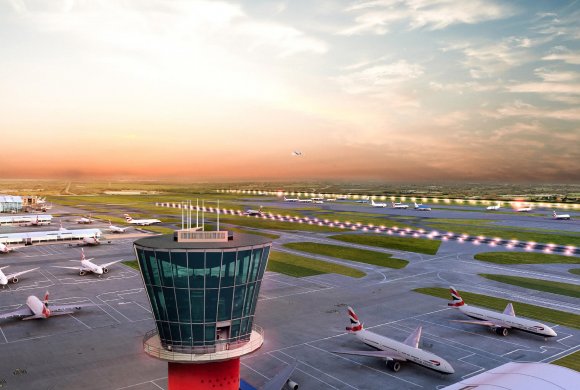 Politicians in the UK have given their backing for the construction of a third runway at London's Heathrow Airport, paving the way for detailed development plans to be drawn up.
The government won a key vote in the House of Commons by 415 MP votes to 119, giving a majority of 296. However, a string of London councils, as well as the city's mayor Sadiq Khan, have vowed to mount a legal challenge against the construction plans.
Despite this, the vote clears the way for Heathrow to submit an application for development consent for the project. The airport said the approval secures a £14bn private investment for the UK – one of the largest private projects in Europe.
Long-haul links
It added the third runway would unlock 40 new long-haul trading links and double the cargo capacity, as well as providing more competition and choice for passengers and new domestic flights.
"Parliament has ended 50 years of debate by deciding that Heathrow expansion will go ahead. This vote will see us deliver more jobs, create a lasting legacy of skills for future generations and guarantee expansion is delivered responsibly," said Heathrow's chief executive John Holland-Kaye.
"We are grateful that MPs have made the right choice for Britain and today we start work to create the best connected hub airport in the world."
A record-breaking 78 million passengers passed through Heathrow's terminals in 2017, up more than 3 per cent increase on the previous year's figure. A total of 1.7 million metric tonnes of cargo passed through the airport during the 12-month period.
However, Heathrow is currently at 98 percent capacity, with flight movements capped at 480,000 per year. OAG Schedules Analyser shows flight movements this year are expected to be more than 479,000, up from 475,585 in 2017.
Heathrow's departure seats and frequencies (2013-17):
What happens now?
Over the coming days, the UK's transport secretary Chris Grayling is expected to designate the final Airports National Policy Statement approved by Parliament. This will set the policy framework for Heathrow's north-west runway development consent application.
Heathrow is currently preparing to hold a second public consultation on its plans before submitting a development consent order application to the UK's Planning Inspectorate, kick-starting an approval process expected to take 18 months.
If the airport is granted development consent, construction would begin in 2021 ahead of the new runway opening in 2026.
READ MORE: Heathrow expansion moves closer as London battles a capacity crunch