Chinese carriers to connect regional cities with LA
As China prepares to ease its "one route, one airline" policy on long-haul routes, Hainan Airlines and China Southern are gearing up to increase their services from secondary cities to Los Angeles.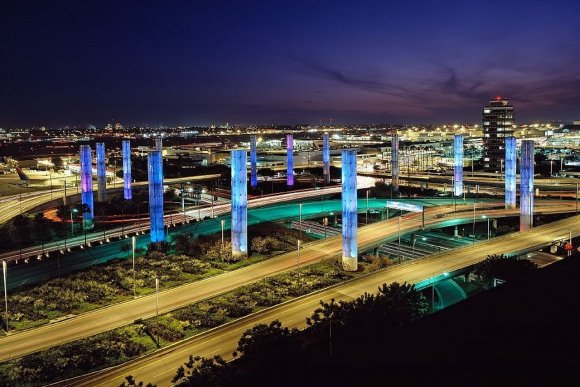 Los Angeles already has non-stop services to 12 destinations in mainland China, but the US city looks set to secure routes to two more before the end of the year.
Hainan Airlines has applied to serve the Californian city from Xi'an, while China Southern hopes to open a route from Shenyang.
The Hainan application to the Civil Aviation Administration of China (CAAC) states that the carrier plans to operate a twice-weekly service from December, using a Boeing 787 aircraft.
The airline currently has three services from Los Angeles International to China, serving Chongqing, Changsha and Chengdu.
Xi'an is the capital of Shaanxi province in central China and is home to Xi'an Xianyang International, the country's eighth largest airport. In 2017, figures from Sabre show that the airport handled almost 42 million passengers.
China Southern, meanwhile, wants to operate Shenyang - Los Angeles before the end of the year. As reported by ATW, a statement published on the government of Shenyang's website said the route would operate three times per week.
The carrier, which is based in Guangzhou, the host city for World Routes 2018, currently operates 36 routes from Shenyang, ten of which are international. However, none of these are to North America.
Shenyang is the capital and largest city of China's northeast Liaoning province. Shenyang Taoxian International last year handled 16.7 million passengers, makign it the 24th busiest airport in mainland China.
Top ten busiest airports in mainland China in 2017 (source Sabre):
| | | |
| --- | --- | --- |
| Rank | Airport | Passengers (2017) |
| 1 | Beijing Capital | 99659713 |
| 2 | Shanghai Pudong | 71251205 |
| 3 | Guangzhou Baiyun | 65250924 |
| 4 | Chengdu Shuangliu | 46891802 |
| 5 | Kunming Changshui | 45698878 |
| 6 | Shenzhen Bao'an | 45210852 |
| 7 | Shanghai Hongqiao | 43488680 |
| 8 | Xi'an Xianyang | 41967038 |
| 9 | Chongqing Jiangbei | 37303494 |
| 10 | Hangzhou Xiaoshan | 35027025 |
Although both of the planned routes by Hainan and China Southern are unserved, the proposals come at a time when China is easing its "one route, one airline" policy on long-haul services.
In May the CAAC said it acknowledges the "enthusiasm of airlines in opening up international routes" and said a relaxing of the policy would help to promote Beijing's new Daxing International Airport, due to open next year.
"The change in the international air transport market requires an orderly expansion of market access and further introduction of competition," the CAAC added.
The CAAC implemented the "one route, one airline" policy in 2009 for long-haul routes to prevent airlines from competing too aggressively against each other. However, a draft of the proposed new regulations will be issued in August and the measures brought into effect in October.