Routes app now live for Routes Africa
Download the app and have all the latest event information at your fingertips.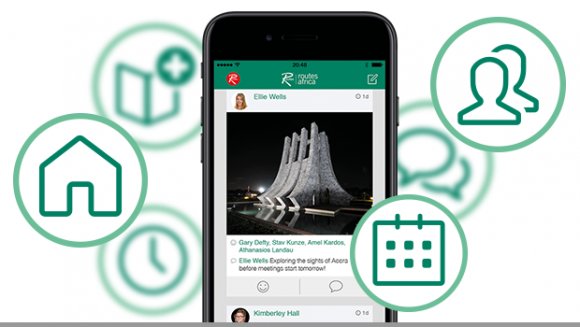 The Routes app is regularly updated with all the latest event information and helps delegates to maximise their time at Routes Africa 2018.
Delegates can view full delegate listings, share their latest updates and create a personalised agenda using the app. It provides a digital platform to network and promote key messages both ahead of and during the event.
The On-site Meeting System will be accessible via the app from Sunday, 15 July. Airline table numbers, the airport and intra-event transfer timetable and the event floorplan will also be available to view on the app in due course.
The Routes app is available on iOS, Android and in HTML5 format for BlackBerry, Windows and laptops. If you experience any difficulties logging in to the app, please contact Rachel Pickford.
Please note the Routes app is only available to those who have registered for Routes Africa 2018. Access will not be granted to those who have not registered for this year's event; users will require a unique email address and PRC.