Collaboration the secret of success for Cape Town Air Access
Joined-up thinking makes it "easier for airlines to fly to Cape Town", the award-winner tells Routesonline.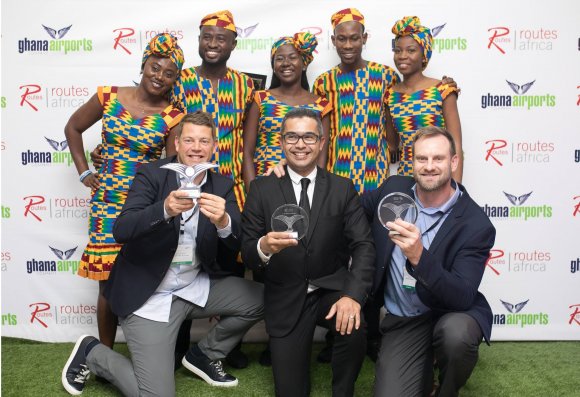 Cape Town Air Access, the overall winner of the Routes Africa 2018 Marketing Awards, believes working closely with aviation and tourism partners is the critical success factor in attracting airlines.
Dave King, project manager for Cape Town Air Access, echoed a repeated sentiment throughout the event that African stakeholders must work together more effectively if they are to address the connectivity challenges.
"We get buy-in from all of the major players and that makes our job a lot easier," said King.
"Everything starts with collaboration. We have the local, the national and the regional government, the city of Cape Town, Cape Town Tourism, Airports Company of South Africa and South African tourism on board."
King said the combined strategic approach managed by Cape Town Air Access is important in assisting the airlines to reach their goals
"Ultimately it's about making it easier for airlines to fly to Cape Town," he said. "We're the single point of contact, so airlines come to us and we can help them, and it makes it easier to present a business case."
The organisation picked up the overall winner prize, which means it will be shortlisted for the main award at World Routes 2018, but it also collected the destination and 4-20 million passengers categories.
"We're very happy to have won," King added. "We were hoping for the airport prize, but to win the destination and overall awards is a big surprise."