Belgian carrier VLM Airlines ceases operations
Less than a year after its relaunch, Belgian carrier VLM Airlines has cancelled all flights and ceased to operate.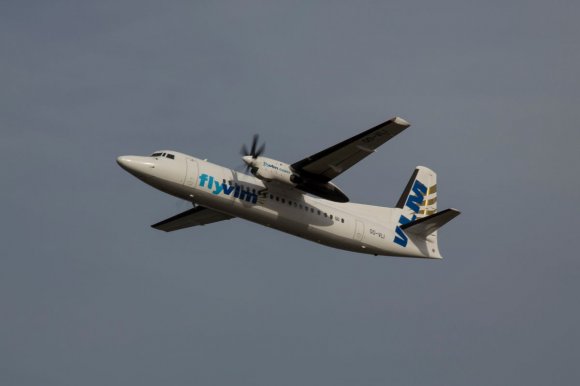 VLM Airlines has ceased operations and will be liquidated, its parent company SHS Aviation has confirmed.
The decision comes less than a month after it was announced that VLM would discontinue the connections to Aberdeen, Birmingham, Cologne-Bonn, Maribor, Munich and Rostock.
Planned routes from Antwerp and Ostend-Bruges to Manchester were also postponed.
SHS Aviation, a Dutch investment company, planned to focus on business charter flights and the Antwerp-London City Airport and Antwerp-Zurich routes. However, all routes have now been cancelled.
A statement from SHS Aviation said: "The settlement takes effect immediately. Youri Steverlynck and Birgitta Van Itterbeek (Monard Law) were appointed as liquidators. They are responsible for the contacts with potential buyers."
Belgian carrier VLM was resurrected by SHS Antwerp Aviation, owned by SHS Aviation, after going bankrupt in 2016. It restarted the London City Airport to Antwerp route on 30 October 2017.
Antwerp Airport said it 'regrets' that the connection between Antwerp and London City will no longer be served, but added that it has already been in contact with other carriers in a bid to resurrect the route.
"The abandonment of VLM Airlines will certainly have an impact on the number of movements and passengers the airport," a statement from Antwerp Airport said.
"Nevertheless, these circumstances have already been taken into account and will therefore not irrevocable damage to the airport.
"VLM Airlines was responsible for 45 percent of the capacity offered from Antwerp. Despite their significant share of capacity represents only 17 percent of our turnover."
Departure seats by airline from Antwerp Airport (H1 2018):