WestJet extends European network
WestJet is further growing its network in Europe from next summer with a new service to Barcelona in Spain.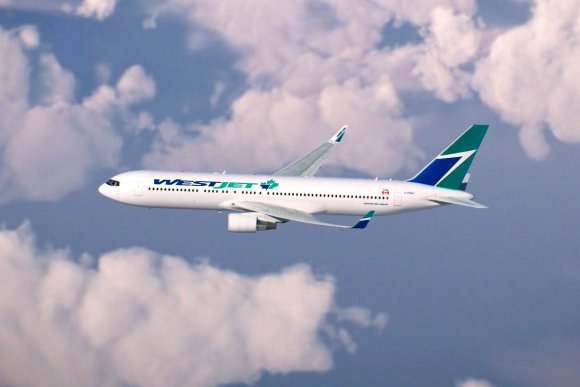 Canadian carrier WestJet is to open a three times weekly non-stop service between Toronto and the Catalan city of Barcelona, starting on 24 May 2019. It will run until 21 October.
"The addition of flights to Barcelona, an important European cruise hub, offers our business and leisure guests convenient flight times and one-stop flight connections from Canada via our Toronto hub," said Ed Sims, WestJet's president and chief executive.
WestJet's Toronto - Barcelona service will be operated on its Boeing 767-300 ER aircraft, seating 262 passengers in premium and economy.
Flights are timed to optimise connectivity to and from flights within Ontario and eastern Canada at WestJet's Toronto hub. The carrier will compete with Air Canada and Air Transat on the BCN-YYZ route.
Sonia Corrochano, director of Barcelona-El Prat Airport, added: "I am sure that this new service WestJet offers from Toronto to Barcelona will further increase the links between Spain and Canada, and will place Catalonia among the favourite destinations for Canadians, and as their gateway to the Mediterranean."
Route

Frequency

Departing

Arriving

Effective

Toronto – Barcelona*

Three times
weekly

9:00pm

10:42am +1

24 May 2019

Barcelona – Toronto*

Three times
weekly

12:30pm

3:25pm

25 May 2019
*Subject to government approval
For summer 2019, WestJet will operate the following European service: London Gatwick from Vancouver, Edmonton, Winnipeg and Toronto; Halifax to Glasgow, London and Paris; and service between St. John's and Dublin.
News of the Barcelona route comes on the heels of WestJet's recent announcement of its first Dreamliner routes to Paris, London Gatwick and Dublin from Calgary.
In addition, WestJet has confirmed that it will begin operations between Calgary International Airport and Hartsfield–Jackson Atlanta next spring.
Starting 3 March 2019, WestJet will fly six times weekly between the two cities, moving to daily on 7 April 2019. It will become the only airline to fly non-stop from Calgary to Atlanta, the home hub of codeshare partner Delta Air Lines.
WestJet is also launching a non-stop service from St. John's to Fort Lauderdale this winter. Service is available on a limited basis and starts 11 March 2019 through 13 May.
This winter, along with Fort Lauderdale, WestJet will operate 29 weekly departures from St. John's including non-stop to Orlando, Toronto and Halifax.
Details of WestJet's new routes to Barcelona, Atlanta and Fort Lauderdale come as the airline released its third quarter financial results for 2018. The airline posted a profit of C$45.9m, down from a profit of C$135.9m in the same quarter last year amid rising fuel prices.