Bulletin board: China Southern, Small Planet Airlines, SAS, Boeing, WestJet and more
This week: China Southern president departs; Small Planet Airlines ceases flying; SAS CEO warns of challenges ahead; Boeing delivers its 2,000th aircraft to China and more.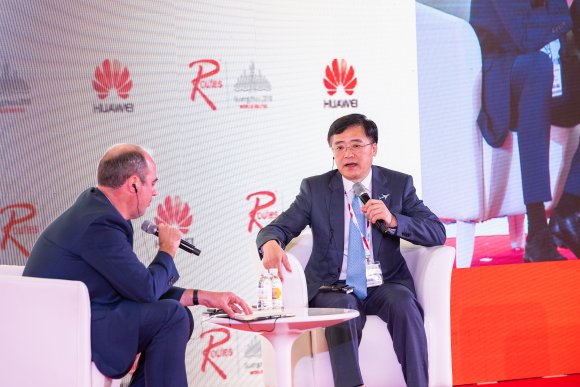 A round-up of the latest news from the aviation industry this week.
China Southern president departs
China Southern Airlines' president and executive director Tan Wan Geng has resigned from his position to take up a role at Chinese state-owned aerospace manufacturer Commercial Aircraft Corporation of China (Comac).
Tan will assume the role of deputy secretary of the party committee and vice president of Comac. In a statement, China Southern thanked him for his "valuable contributions" to the airline during his tenure.
Tan provided a keynote speech at World Routes 2018 in Guangzhou and revealed further plans about China Southern's future strategy.
Speaking at the event he said: "By 2020 there will be 200 million outbound tourists from China. This provides us with a lot of opportunities for development, we will expand and collaborate with our peers in international markets. We plan to have 1,000 aircraft by 2020 and by 2035 it will increase to 2,000."
Read more about China Southern's planned expansion in the latest issue of Routes News.
Small Planet Airlines ceases flying
Lithuania-based Small Planet Airlines has become the latest airline casualty in Europe after its air operating licence was suspended by the country's civil aviation authority.
The carrier released a short statement saying: "Small Planet Airlines flights are not operating any more.
"If you have flight scheduled for Small Planet Airlines: please contact your tour operator for rebooking. We say a big 'thank you' to all passengers who were with us for more than ten years."
Small Planet said in October that its Lithuanian business had filed for restructuring. The move follows similar restructuring proceedings at its German and Polish businesses.
In a statement, it said its Lithuanian arm was expected to make an operating profit of €3.4m in 2018, but it has been exposed to the debts of the Polish and German companies.
Strong results but SAS CEO warns of challenges ahead
Scandinavian carrier SAS has reported its "strongest result in many years" with revenues rising by almost 5 percent to $4.95bn in the year to 31 October 2018 and earnings before tax and non-recurring items growing 9 percent to $235m.
Chief executive Rickard Gustafson said more than 30 million passengers chose to travel with SAS during a "very successful year". However, he said the effects of higher fuel prices would be felt in 2019.
Capacity in the Scandinavian market, measured in the number of seats offered, increased 4 percent in the fourth quarter of fiscal year 2018. Capacity growth was largest on routes between Scandinavia and Europe, as well as on Norwegian domestic routes.
Boeing delivers its 2,000th aircraft to China
Boeing has delivered its 2,000th airplane to a Chinese operator, a 737 MAX for Xiamen Airlines. The milestone and the pace at which it was reached reflect the accelerating growth in the world's largest commercial aviation market.
Boeing delivered its first 1,000 airplanes to Chinese airlines over four decades. However, the next 1,000 Boeing jets have now been delivered over the past five years.
It is the eighth MAX aircraft to join Xiamen Airlines, which operates the largest all-Boeing fleet in China with more than 200 jets.
China's commercial fleet is expected to more than double over the next 20 years. Boeing forecasts that China will need 7,690 new airplanes, valued at $1.2trn.
WestJet hires new CCO
WestJet has appointed Arved von zur Muehlen as chief commercial officer, responsible for sales, revenue management, network planning, marketing and branding, product development, digital and customer experience.
He joins WestJet on 2 January 2019, subject to Canadian Immigration approval.
"Arved is an accomplished and successful commercial leader with deep expertise in aviation," said Ed Sims, WestJet president and chief executive.
He brings more than 20 years of commercial aviation experience to WestJet and joins from Malaysia Airlines, where he served as chief commercial officer.
NAC firms E190 aircraft order
Embraer has signed a firm contract for three E190 aircraft with Nordic Aviation Capital (NAC), the regional aircraft leasing company.
This agreement was announced as a Letter of Intent (LoI) in July at the 2018 Farnborough Air Show. The new aircraft will join the existing 155 E-Jets currently owned by NAC. Embraer said the order has a value of $156m at list prices.
LATAM completes Mas Air sale
LATAM Airlines Group has completed the sale of Mexican cargo carrier Aerotransportes Mas de Carga, also known as Mas Air.
The stake has been purchased by a group led by current shareholders of Mas Air. The deal was initially struck in April and completed on 1 December 2018. The transaction amount is not considered material for LATAM Airlines Group.