Wow Air ceases operations and cancels all flights
Icelandic low-cost carrier Wow Air has ceased operations and cancelled all its flights, advising stranded passengers to check available "rescue fares" with other airlines.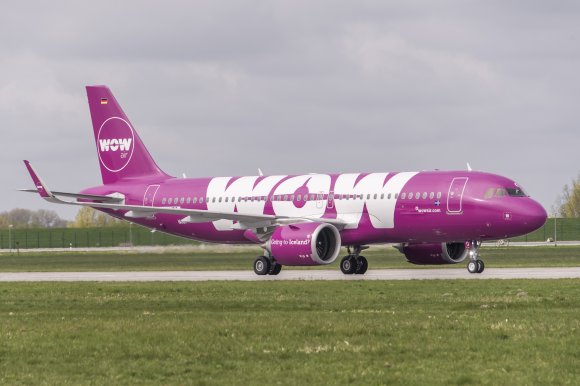 Wow Air has abruptly ceased all operations just hours after saying it was in advanced discussions over a financial restructuring that would see its bondholders convert their debt into equity.
On Thursday morning (28 March 2019), a statement on the Icelandic low-cost carrier's website said: "Wow Air has ceased operation. All Wow Air flights have been cancelled."
The airline added that "some airlines may offer flights at a reduced rate, so-called rescue fares, in the light of the circumstances".
The collapse of the airline follows a turbulent week during which two potential investors walked away from a rescue deal.
Last Thursday private equity firm Indigo Partners, a backer of several low-cost carriers including US airline Frontier, ended talks that had been ongoing since November 2018.
Wow Air briefly reopened discussions with competitor Icealandair - which had previously proposed merger prior to the Indigo Partners agreement - but talks broke down on Sunday.
Loss-making Wow Air then announced its bondholders had agreed to convert their debt into equity and said formal discussions with investors have started. However, the carrier has now confirmed that it has ended operations.
Wow Air was founded in 2011 by entrepreneur Skúli Mogensen. It grew rapidly by pursuing a transatlantic connecting strategy, similar to that of Icelandair, stimulating demand with its low-cost seats.
Wizz Air has already announced special fares for Wow Air customers whose flights between Reykjavík and London Stanstead or London Gatwick were cancelled following the collapse.