Russia-Vietnam market accelerates amid greater cooperation
As Aeroflot and Vietnam Airlines prepare to begin codesharing on domestic and international routes in Vietnam and Russia, the two countries are seeking to generate stronger ties and further stimulate traffic.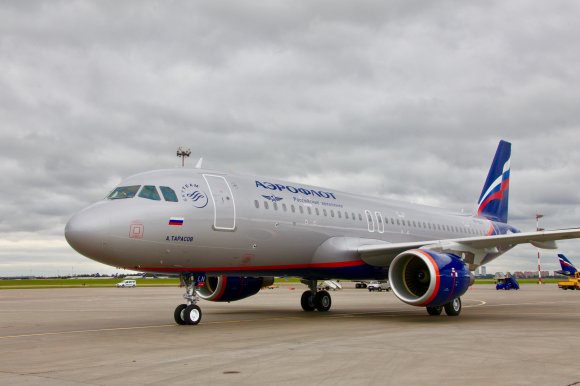 Nine months after signing a Memorandum of Understanding (MoU) to expand their cooperation, SkyTeam partners Aeroflot and Vietnam Airlines have unveiled plans to begin codesharing on 11 routes.
The move comes as capacity between Russia and Vietnam is this year set to top one million available seats for the first time ever, a rise of about 50 percent compared with the 2018 calendar year.
Vietnam's flag carrier currently offers three Moscow - Hanoi flights per week, operated on Boeing 787-9 Dreamliner aircraft. Aeroflot operates nine flights per week on routes between Moscow and Vietnam with a daily flight to Hanoi and a twice-weekly service to Ho Chi Minh City.
The codeshare means Vietnam Airlines will add its VN code on the Russia flag carrier's flights between Hanoi and Ho Chi Minh - Moscow Sheremetyevo; and between Moscow Sheremetyevo - St Petersburg, Ufa and Krasnodar.
At the same time, Aeroflot will add its SU code on Vietnam Airlines' service between Hanoi and Moscow Sheremetyevo; as well as its domestic flights between Hanoi - Ho Chi Minh City, Phu Quoc, Nha Trang, plus Ho Chi Minh City - Phu Quoc and Nha Trang.
The two airlines first revealed plans to deepen their cooperation in September 2018 and create a "solid and mutually beneficial partnership".
The first phase involves the codeshare, as well as Vietnam Airlines switching its Moscow operations from Domodedovo (DME) to Sheremetyevo (SVO) in order to better align with Aeroflot. This will happen on 2 July 2019.
The strengthening of ties between the flag carriers takes place at a time when the two countries are celebrating the Vietnam Year in Russia and Russia Year in Vietnam during 2019-20.
Vietnamese prime minister Nguyễn Xuân Phúc and his Russian counterpart Dmitry Medvedev met in May to discuss ways of further enhancing cooperation and encouraging investment.
According to figures from Vietnam's Ministry of Planning and Investment, trade between Vietnam and Russia reached $4.57bn in 2018, up 28.6 percent year-on-year. This was partly thanks to the enforcement of the free trade agreement between Vietnam and the Eurasian Economic Union.
International visitor arrivals to Vietnam from Russia are also on the rise. Vietnam's General Statistics Office reported that 606,637 Russian tourists visited the country in 2018, an increase of 5.7 percent compared with the previous 12 months. Russia is now Vietnam's sixth-largest international inbound market.
The spike in arrivals from Russia is supported by a large increase in scheduled airline capacity.
According to data from OAG Schedules Analyser, the number of two-way available seats between Russia and Vietnam grew from 413,869 in 2017 to 710,623 in 2018. The figure is set to be in excess of one million in 2019.
The rise is being predominantly being fuelled by Azur Air, Nord Wind and Pegas Fly entering the market.
Russia-Vietnam two-way capacity by month (2014-18):