Boston - London competition intensifies as American plots return
Competition on services between Boston and London is set to further intensify from next March when American Airlines reinstates its route to Heathrow after a seven-year absence from its network.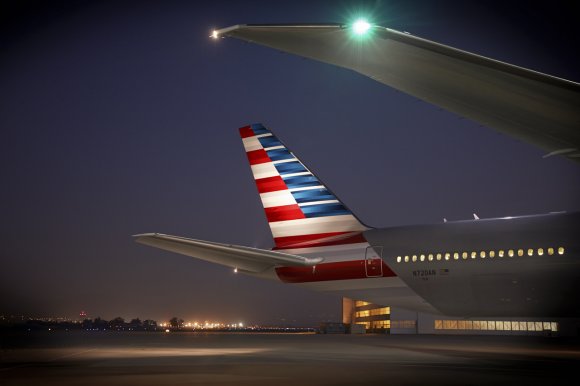 American Airlines is to open a non-stop service between Boston Logan and London Heathrow from 29 March 2020, turning up the pressure on rival Delta Air Lines and its partner Virgin Atlantic.
The new route will operate daily on board Boeing 777-200 aircraft, featuring 37 business class and 24 premium economy seats.
American last flew between the two cities in March 2013 when it transferred the service to Oneworld and joint venture partner British Airways. Following the resumption, American and BA will offer five daily flights between Boston and Heathrow.
Vasu Raja, American's vice president of network and schedule planning, said: "Our new non-stop flight, combined with the service provided by our Atlantic joint business, gives customers the most robust schedule and the most premium seats between Boston and London."
According to schedules data provided by OAG, BA operates 25 weekly flights and offers 14,435 two-way seats. Virgin Atlantic flies the route twice-daily with 7,092 two-way weekly seats, while Delta operates between Boston and Heathrow daily offering 3,276 seats.
In addition, low-cost carrier Norwegian provides daily service between Boston and London Gatwick on board Boeing 787-9 aircraft. It has 4,732 two-way weekly seats available.
From 21 May 2020, Delta will also return to London Gatwick after an eight-year hiatus with a new flight from Boston. The SkyTeam member will fly daily between the two airports using Boeing 757-200 aircraft.
The planned launch of Delta's new Gatwick service and the resumption of American's flights between Boston and Heathrow comes ahead of JetBlue's entry to the market. The carrier is considering serving multiple London airports from Boston and New York JFK from 2021.
Speaking to Routesonline about its planned entry to the transatlantic market, JetBlue's director of route planning Andrea Lusso said it was a risk worth taking.
"We understand that the environment is very challenging and it's a different competitive strategy from what we've been dealing with for the first 20 years of JetBlue," he explained.
"That said, when I look at the history of incumbents and the carriers who have tried to enter the market and failed, we are uniquely positioned because we're not a low-cost carrier and we're not a legacy carrier. We fall somewhere in the sweet spot between those two."
JetBlue currently has a 28.4 percent capacity share of departure seats from Boston Logan, OAG data shows (w/c 30 September 2019), while Delta has 20.9 percent. American is the third largest carrier with 14.4 percent of departure seats.
Details of American's new Boston - Heathrow route emerged on the same day that LEVEL, IAG's low-cost brand, will begin a three-weekly service between Paris Orly and Boston, starting on 31 March 2020.
Elsewhere, American has announced it will increase service on three routes from Miami to destinations in Latin America. The carrier currently operates two daily flights to Lima, but from 7 April 2020 it will increase operations year-round to three times a day on Boeing 757 aircraft.
In winter 2020, the airline will also add a second daily flight to Chile's capital Santiago and a third daily service to São Paulo in Brazil. Both routes will be operated by a Boeing 777-200.
The Latin American expansion comes days after American suffered a bitter blow when Delta Air Lines struck a deal to buy a 20 percent stake in Chile's LATAM Airlines Group. American had been pursuing an anti-trust immunised joint venture with LATAM.
Following Delta's deal, the SkyTeam carrier will also invest $350m to support the establishment of a "strategic partnership" as well as acquiring four Airbus A350 aircraft from LATAM and assuming its commitment to purchase ten additional A350s, set for delivery between 2020 and 2015.
LATAM will also leave the Oneworld alliance and Delta will sell its 9 percent stake in GOL.