Routes In Brief: Rolling Daily Updates (W/C Sept. 5, 2022)
Routes details the latest new route announcements, as well as the services returning to carriers' networks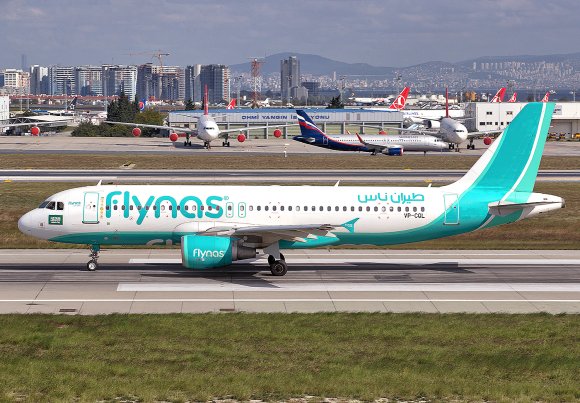 Sept. 9
Avelo Airlines, the US startup founded in 2021 by former Allegiant Air president and United CFO Andrew Levy, will base one 737-800 at Fort Myers (RSW) in Florida starting in November. The new base, Avelo's fourth, is expected to support 35 jobs. Avelo also has a base in Orlando (MCO). Other bases include Burbank (BUR) in California and Tweed-New Haven (HVN) in Connecticut. The airline currently serves Fort Myers from New Haven and will add four more routes from the Florida airport, including flights to: Binghamton (BGM) in New York; Kalamazoo (AZO) and Lansing (LAN) in Michigan; and Raleigh-Durham (RDU) in North Carolina.
---
Sept. 8
UK regional carrier Flybe has added a new route to its winter schedule, with the airline set to fly between Birmingham (BHX) and Geneva (GVA). Flights will start on Dec. 17 and run through March 19, 2023, operating twice a week on Saturdays and Sundays.
---
US ULCC Frontier Airlines has confirmed the launch of four new routes from November. From Phoenix Sky Harbor (PHX), service will begin to Detroit (DTW) and Cincinnati (CVG), operating daily and 4X-weekly respectively. Both services will begin on Nov. 5. On the same day, the Denver-based airline will also open a route from Cleveland Hopkins (CLE) to Fort Lauderdale (FLL), flying four times per week. The fourth new route joining Frontier's winter schedule begins on Nov. 16, connecting St. Louis Lambert (STL) and Tampa (TPA) 4X-weekly. The latest additions from Phoenix follow the announcement in August of 10 new routes from the airport.
---
India's IndiGo has upgauged from ATR 72 to Airbus A320 on its Delhi (DEL)-Gwalior (GWL) route, starting Sept. 8. "We have observed increase in demand on Delhi- Gwalior sector and this upgradation will also result in increased capacity on this route," chief strategy and revenue officer Sanjay Kumar said. We are confident that with the enhanced capacity, more customers will be able to take these flights connecting the two cities rich in culture heritage and tourist attractions."
---
EasyJet has launched the first flight on a new winter route from Belfast City (BHD) to Bristol (BRS). The first flight took off on Sept. 7 and the UK-based airline plans to operate the route up to three times per week on Wednesdays, Fridays, and Sundays throughout the winter season until March 24, 2023. "This new route adds to easyJet's portfolio at Belfast City, with services to London Gatwick and Liverpool already operational and flights to Glasgow set to commence in October," BHD aviation development manager Ellie McGimpsey said.
---
Qatar Airways and Virgin Australia have commenced a strategic partnership that includes codeshares. Under the agreement, Qatar Airways' passengers will be able to connect to 35 points on Virgin Australia's domestic network, as well as the Australian carrier's short-haul international markets. Virgin Australia customers will be able to access the Gulf carrier's route network of more than 150 worldwide destinations. The airlines first revealed the partnership plans in May.
---
Sept. 7
Ryanair has confirmed it will base two aircraft at Newcastle (NCL) during the northern winter season and launch six new routes. The ULCC plans to begin flying to Barcelona (BCN), Cork (ORK), Fuerteventura (FUE), Gran Canaria (LPA), Milan Bergamo (BGY) and Riga (RIX) from the airport in northeast England. Each destination will receive two flights per week. In total, Ryanair will serve 25 points from Newcastle during winter and offer more than 80 weekly flights.
---
LATAM Airlines Ecuador is to resume operations between Quito (UIO) and Miami (MIA). Daily flights will restart on Oct. 30 using Airbus A320s. The carrier last connected the destinations nonstop in January 2017. Since then, OAG data shows that American Airlines has been the sole operator of nonstop UIO-MIA flights.
---
Croatia-based ACMI specialist ETF Airways is establishing two scheduled carriers in the French overseas departments of Reunion and Martinique. The company said Fly–Li will be based in Reunion (RUN) and Fly-Wi in Martinique (FDF). Each carrier will initially operate one Boeing 737-800 aircraft and the first flights are scheduled to take off in the fourth quarter of 2022. ETF Airways said the new airlines would fly scheduled routes in the Caribbean, but the group continue to offer ACMI and charter flights worldwide.
---
US carrier Contour Airlines has been selected to provide essential air service (EAS) to two airports in West Virginia. The airline will provide 12X-weekly flights from Lewisburg Greenbrier Valley (LWB) to Charlotte (CTL), as well as 12X-weekly services from North Central West Virginia (CKB) to Charlotte. Both routes will use Embraer ERJ135 equipment. The EAS contracts are for three years, starting on Nov. 1 from LWB and Dec. 1 from CKB.
---
Sept. 6
Saudi LCC Flynas is launching a route connecting Jeddah (JED) and the Uzbek capital Tashkent (TAS). Flights will start on Sept. 15, operating twice a week on Mondays and Thursdays. The service comes after Flynas signed a memorandum of understanding with the Uzbek Ministry of Transportation last month on the sidelines of the Saudi-Uzbek Business Council meeting in Jeddah.
---
UK regional airline Loganair has restarted a route connecting Aberdeen (ABZ) and Norway's capital Oslo (OSL). Service will be 6X-weekly, operating year-round using 49-seat Embraer 145 aircraft. The route is particularly important for the energy sector, which has business interests in both cities. About 60% of Norway's total international exports as of 2021 have come from its oil and gas sector. Loganair last served the ABZ-OSL market in June 2019.
---
Ryanair is to close its base in Athens (ATH) during the northern winter 2022/23 season. However, the ULCC will continue to serve Greece's capital using aircraft based elsewhere. In a statement, the carrier blamed the closure on a lack of incentives to stimulate traffic during the winter season. It also said that while other countries are lowering charges, the Greek government has continued to apply a tax of €12 ($12) per passenger. At the present time, schedules filed with OAG show that Ryanair intends to serve ATH from 10 destinations during the winter season.
---
Japan's All Nippon Airways (ANA) is increasing frequencies on select international routes. Service between Tokyo Narita (NRT) and Honolulu (HNL) will rise from 2X-weekly to 3X-weekly from Oct. 30 to Nov. 30 using Airbus A380s, while Tokyo Haneda (HND)-Honolulu will grow from 5X-weekly to daily. On Oct. 20, Haneda-Singapore (SIN) will gain an additional daily service to become 2X-daily, and additional Haneda-Sydney (SYD) frequencies will be offered from Dec. 25 to Jan. 13, 2023.