Boeing wins $37bn order during Trump's visit to China
With China's aviation market poised to overtake the US as the world's largest by 2022, Boeing has secured an order to supply 300 aircraft to the country.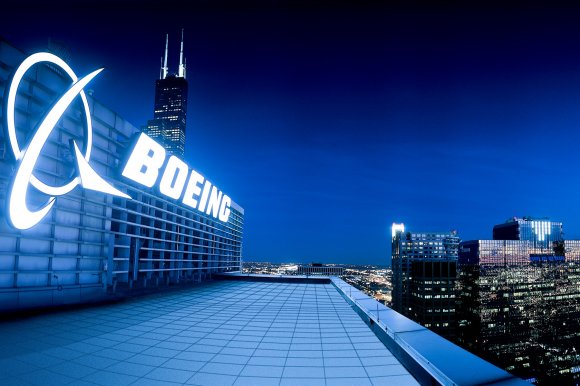 Boeing and China Aviation Suppliers Holding Company (CASC) have signed an agreement for 300 aircraft during a ceremony in Beijing.
It was part of the US trade mission to China and was signed by Kevin McAllister, Boeing Commercial Airplanes president and chief executive, in the presence of US President Donald Trump and China President Xi Jinping.
The agreement includes orders and commitments for 300 Boeing single-aisle and twin-aisle airplanes, valued at $37bn at list prices.
"China is a valued customer and key partner, and we're proud that Boeing airplanes will be a part of its fleet growth for years to come," said McAllister.
"Boeing and China have a strong history of working together based on great mutual respect, and these orders build on that foundation."
The order comes just four months after CASC signed a general terms agreement for the purchase of 140 aircraft from Airbus. The agreement comprises of 100 A320 Family aircraft and 40 A350 XWB Family aircraft, reflecting the strong demand of Chinese airlines in all market segments including domestic, low cost, regional and international long haul.
In addition, Boeing has also finalised a $7.4bn deal with CDB Aviation for 42 737 MAX 8s, 10 737 MAX 10s and eight 787-9 Dreamliners. CDB Aviation is one the largest and Chinese-owned aviation leasing companies.
China is forecast to displace the US as the world's largest aviation market during 2022, research published in October by the International Air Transport Association (IATA) found.
The country's growth over the past ten years has been remarkable, with the market's capacity on course to top 800 million this year. The total number of available seats has increased from 320 million in 2008 and will hit 802 million in 2017, according to figures from OAG.
In September, Boeing projected a demand for 7,240 new airplanes in China over the next two decades, valued at almost $1.1trn.
It said that the country's fleet size is expected to grow at a pace well above the world average, and almost 20 percent of global new airplane demand will be from airlines based in China.