Guangzhou outlines international hub ambitions
Ahead of World Routes 2018 in the Chinese city of Guangzhou, Routesonline caught up with the Guangdong Airport Authority to find out why it is hosting the event and its wider route development ambitions.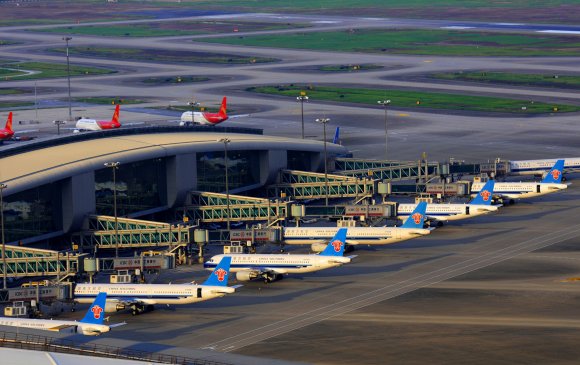 Ahead of World Routes 2018 in the Chinese city of Guangzhou, Routesonline caught up with the Guangdong Airport Authority to find out why it is hosting the event and its wider ambitions for the region.
Why is the Guangdong Airport Authority (GAA) hosting World Routes 2018?
World Routes is recognised as The Olympic Games and World Expo of the global aviation industry. It is the only major gathering in the world which attracts airlines, airports, governments, tourism bureaus and other related policymakers, with thousands of representatives attending the event. GAA recognises the great importance of World Routes and has attended every year.
World Routes 2018 is of great significance for GAA. At present, we are in an important period of rapid and high-quality development and of the Guangdong aviation industry while also working as a world-class airport authority.
On 26 April this year we opened the Terminal 2 and Integrated Transportation Center of Guangzhou Airport and have heavily promoted this new infrastructure. The work has been vital to turn Guangzhou Baiyun International Airport into an international aviation hub, to boost the building of the Guangdong-Hong Kong Macau Greater Bay Area and to promote Guangdong.
Furthermore, the building of T2 and the Integrated Transportation Center is vital to achieve GAA's strategic goal of becoming a world-class airport authority and helps make Guangzhou Airport a world-class aviation hub. The annual passenger volume of Guangzhou Airport in 2018 is estimated to reach 70 million now that its two terminals are up and running.
What opportunities are available to Guangzhou airport?
In order to take advantage of the current opportunity for rapid development, to become a world-class airport authority, to promote high-quality development of the aviation industry in Guangdong province, and with T2 fully open, it is significant that Guangzhou Airport is hosting World Routes 2018. We were also fully supported by Guangdong and Guangzhou governments, when GAA made the bid for World Routes 2018 back in October 2015.
---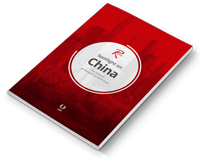 Download Spotlight on China
China's aviation story is one of phenomenal growth. The market is currently the second largest in the world but is on course to surpass the US as the biggest by 2022.
---
What does GAA expect to achieve through hosting World Routes?
GAA is expecting more airlines, airports, customers and passengers to learn all about Guangdong and Guangzhou by hosting World Routes 2018. GAA is also looking to attract more customers and learn all the latest information and techniques to help us develop better and faster. We also hope to enhance the international influence of GAA and Guangzhou Airport, to promote the building of Guangzhou as an international hub and to help the aviation industry of Guangdong province reach new levels.
As such, GAA has established two main aims for the event: to make World Routes 2018 not only the best ever but the most fruitful. We are giving World Routes a local flavour by touching on the themes of Guangzhou's international status and urban hub ambitions in forum meetings during the event. GAA is determined to ensure World Routes 2018 is a high standard event.
Register now for World Routes 2018
What opportunities does World Routes give Guangzhou airport?
As an important part of China's civil aviation industry, GAA has been participating World Routes every year. Through these events, the airport has not only found which airlines want to open new flights to Guangzhou, but also discover and understand their global route network development plans. It lays the foundation for future marketing work for Guangzhou Airport and its other airports.
World Routes is an important marketing platform for Guangzhou Airport and has played an important role in the continued development of its international business of and the promotion of its international aviation hub construction. Hosting World Routes in Guangzhou will bring high-quality international market opportunities to Guangzhou Airport and Guangdong civil aviation.
Through the summit forums, our host's stand, one-to-one meetings, the air travel market, tourism study tours and other meetings, global aviation giants and foreign government representatives can learn a lot about Guangzhou, a city that boasts both a long history and modernity.
It also also show airlines new service facilities in Guangzhou Airport. That will help both sides create a blueprint for future cooperation by deepening the industry's understanding of our transit visa-free policy and the development of the Guangzhou Airport hub, therefore attracting more partners to Guangzhou.
In the past ten years, Guangzhou Airport has met with more than 100 airlines from more than 50 countries and regions in World Routes, resulting in more than 30 foreign airlines operating from Guangzhou. Indeed, since September 2017, when the hand-over ceremony was held in Barcelona, we have seen a lot of airlines launch operations here, making both Guangzhou and Guangzhou Airport hot property.
In the past year, 23 new routes have opened at Guangzhou Airport, adding seven new destinations. By the end of 2017, Guangzhou Airport's routes network covered more than 210 destinations in the world, among which nearly 90 are international and regional ones. More than 75 domestic and foreign airlines operate here. Guangzhou Airport expects to meet more airlines and launch more high-quality routes to speed up its development as a world-class aviation hub through hosting this year's World Routes.
What new routes or regions is Guangzhou Airport targeting?
Terminal 2 and the Integrated Transportation Center of Guangzhou Airport opened in April, greatly improving the airport's facilities and so laying a better foundation to increase flights, especially internationally.
In terms of international routes, as Guangzhou is adjacent to Southeast Asia and Oceania and will continuously this advantage to consolidate routes in these two regions. At the same time, close trade and cooperation between Guangzhou and Africa are highlighting the opportunity for route development between the two regions. The mature European and American markets and emerging South American markets are also focal points for Guangzhou Airport.
We hope to make breakthroughs in European and American markets, consolidate our competitiveness in Oceania and Southeast Asia and further support China Southern Airlines by building more slot resources and traffic rights policies, so strengthening our cooperation with airlines and alliances.
Which routes would Guangzhou Airport like to build on, for example with more frequencies or bigger aircrafts?
Guangzhou Airport is hoping to work with more airlines to optimise its current routes network structure at the event. On the one hand, the domestic market will be further developed, building a Pan-Pearl River Delta Network and serving the entire nation's civil aviation network.
On the other hand, the routes network to Southeast Asia, South Asia, Europe, America, Oceania and other markets will be optimised through increasing flight frequency, upgrading aircraft and providing more capacity. In addition, on certain routes, Guangzhou Airport will work with airlines to carry out co-marketing, optimise and launch new service products and try to meet the various passenger needs.