Icelandair scraps takeover of Wow
Icelandair's planned takeover of low-cost carrier Wow air has been cancelled, with the interim president of Iceland's flag carrier saying the collapse of the deal was "disappointing". The acquisition would have created a powerful force on Europe to North America routes via their Reykjavik hub.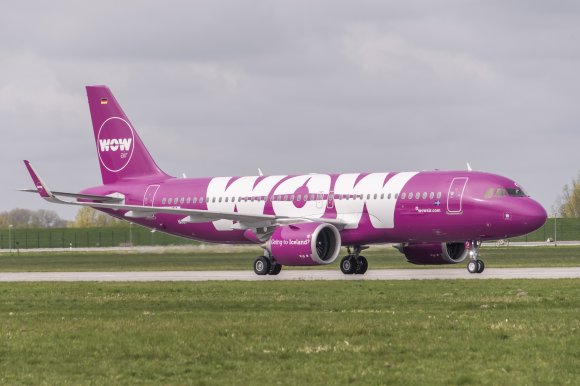 The acquisition of Wow air by Icelandic counterpart Icelandair will not go ahead as planned after the two parties were unable to meet the conditions for the purchase.
The proposed all share deal was announced earlier this month and would have given Wow's shareholders the equivalent of 5.4 percent of Icelandair's shares on completion.
However, after warning earlier this week that it would be "unlikely" that all of the conditions in the share purchase agreement would be fulfilled by 30 November 2018, Icelandair has now confirmed that the planned takeover is dead.
"The planned acquisition of Icelandair Group of Wow air will not go through," said Bogi Nils Bogason, interim president and chief executive of Icelandair.
"The board of directors and management of both companies have worked on this project in earnest. This conclusion is certainly disappointing.
"We want to thank WOW air's management for a good cooperation in the project during recent weeks. All our best wishes go out to the owners and staff of the Wow air."
Skúli Mogensen, chief executive and founder of Wow air, added: "It was clear at the outset that it was an ambitious task to complete all the conditions of the share purchase agreement in this short period.
"We thank the Icelandair Group's management team for this challenging project, and also wish the management and staff of Icelandair Group all the best."
Prior to the proposed acquisition Wow had hoped to raise between $200m and $300m through an initial public offering.
Earlier this week it emerged that the carrier is sending two Airbus A320 aircraft and two Airbus A330 widebody jets back to their owners. It said the move was "part of necessary restructuring" of the airline and to ensure maximum utility of its remaining fleet.
It added: "This restructuring will not impact WOW air's current plans to fly to India."
The fleet reduction came as Wow warned that its results for the fourth quarter of its financial year are "materially worse than originally anticipated".
In a letter to investors, Mogensen said "a number of external and internal events have unfortunately worsened significantly" since a bond issue in September.
He blamed the negativity surrounding Primera Air's collapse in October for worsening an already challenged situation.
"We were making with finalising a sale lease back agreement which has since been cancelled resulting in $25m less inflow than originally planned," Mogensen wrote.
He added that creditors and authorities have been "monitoring the situation even closer and demanding stricter payment terms then before".
"While this is not a situation that any of us envisioned in September and I personally invested €5.5m cash in the bond as I was convinced the funding would be sufficient to take us to and IPO in the next 18 months," Mogensen said.
"So having to write this note is not taken lightly by any means and I can ensure you that we are taking every step possible to ensure the continuous operation of Wow air."
Wow has grown rapidly in recent years by pursuing a transatlantic connecting strategy, similar to that of Icelandair, stimulating demand with its low-cost seats.
According to data from OAG Schedules Analyser, the carrier almost doubled seat capacity in 2017, increasing it by 96.2 percent to 2.98 million seats. However, strong competition and rising fuel costs have continued to put pressure on margins.