Ryanair to continue Maltese expansion with new airline
Irish low-cost carrier Ryanair is to establish a subsidiary in Malta, with plans to have as many as ten aircraft on the island's register within the next three years. The airline will become the third new brand in the expanding group's family of carriers.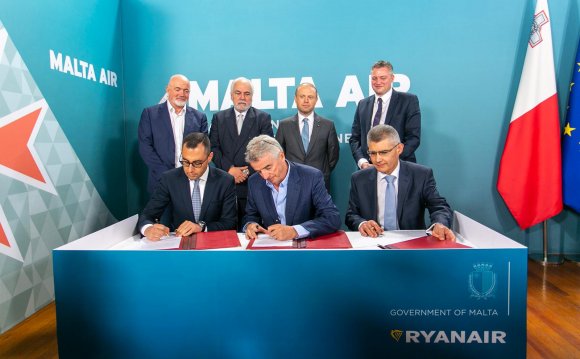 After adding Lauda and Buzz to its list of brands over the past 18 months, Ryanair's latest move is to buy Maltese start-up Malta Air as it seeks to grow its presence on the island and access markets in North Africa.
The new subsidiary, which will be known as Malta Air, will operate six Boeing 737 aircraft transitioned from Ryanair's fleet. Completion of the acquisition is expected before the end of June.
In a statement announcing the deal, the Irish carrier said it plans to increase its Malta-based fleet to ten aircraft within three years. Ryanair currently carries about three million passengers to/from Malta each year and more than 60 routes.
"Malta Air will proudly fly the Maltese name and flag to over 60 destinations across Europe and North Africa as we look to grow our Maltese-based fleet, routes, traffic and jobs over the next three years," said Ryanair chief executive Michael O'Leary.
"Ryanair's continued partnership with the Malta Tourism Authority will help drive forward the vision of Prime Minister Muscat and Minister Mizzi to grow year round connections to all corners of Europe which will support increased tourism, business and jobs in Malta."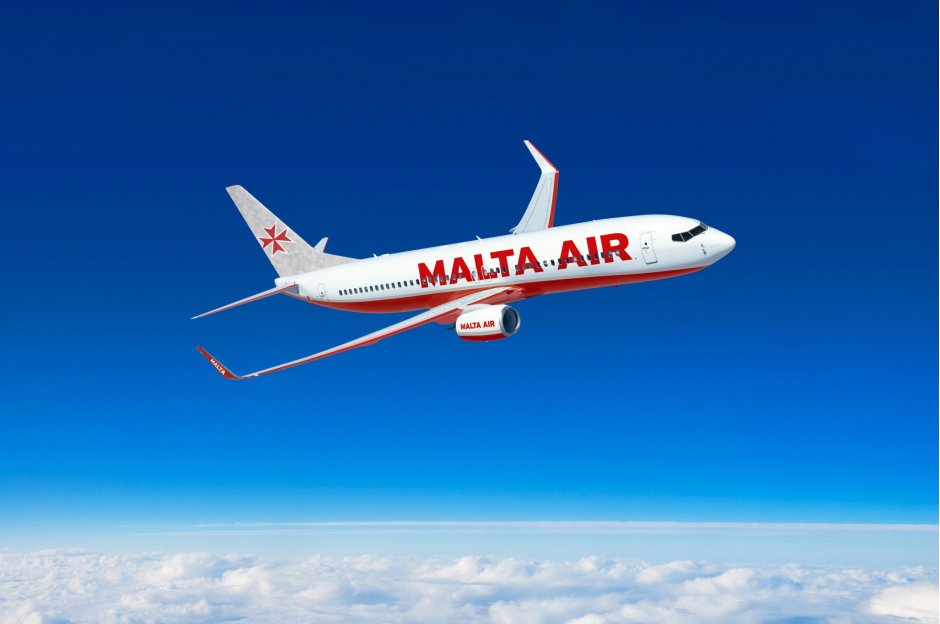 O'Leary added: "Ryanair appreciates the expertise of the Maltese Civil Aviation Directorate (CAD) in licencing Malta Air to operate the B737 aircraft and we look forward to working closely with the Maltese authorities over the coming years as we hope to add over 50 more aircraft to the Maltese register."
Malta's minister for tourism Konrad Mizzi claimed that Ryanair's commitment to operate and grow a fully-fledged Malta-based airline would "contribute in a large way to the country's development".
Writing on Facebook after news of the deal first broke, Mizzi added that Malta Air will not impact state-owned Air Malta as the two airlines will offer different but complementary services.
Ryanair has significantly grown its capacity from Malta in recent years, as well as the number of routes it operates. According to data from OAG Schedules Analyser, the airline offered 689,661 departure seats in 2015, which will rise to more than 1.5 million in 2019.
This summer, meanwhile, it will operate 64 scheduled non-stop routes from Malta International Airport, up from 29 in summer 2015. Overall, its capacity share of departure seats will increase to 34.0 percent this summer season, 2.9 percent more than Air Malta in second place.
OAG Schedules Analyser data shows Ryanair and rival Air Malta currently operate a combined 100 routes from Malta International, but only compete directly on seven of them. They are to Birmingham, Bristol, Catania-Fontanarossa, Rome-Fiumicino, Manchester, Marseille Provence and Naples.
Speaking to Routes earlier this year, Air Malta's chief executive Clifford Chetcuti said the carrier was "committed to getting a slicker operation" after returning to profit in 2018.
"We are studying if we can go up to 14 aircraft over the next five years," he added. "All the existing ones will be replaced with brand new neos. So, over five years, we will have a brand new fleet."
Chetcuti also said Air Malta is doing some route studies on the A321XLR and LR. "We are actively pursuing it as part of our strategy over the next year, three years, or maybe even earlier," he explained.
"We are studying the potential to go to the Indian subcontinent. To get there, though, we need the LR because the current neo does not reach the Indian subcontinent. To go to the East Coast of America, we need the XLR."
Pictured (L-R): Ronald Mizzi, Government of Malta; Ryanair CEO Michael O'Leary; and Malta Air Travel Ltd's Paul Bugeja