easyJet's newly announced route will connect Zagreb with Paris Charles de Gaulle and London Gatwick. The connection to Paris will begin on November 1, on a four-times weekly rotation. A five-times weekly schedule from London Gatwick is slated to start on February 11, 2011. Both routes will be operated with an A319.
easyJet will face competition on the Paris CDG sector from Croatia Airlines' 21 weekly services and Croatia Airlines' four-times weekly from London Gatwick.
According to IATA BSP data, over 21,000 O&D passengers flew between London Gatwick and Zagreb between April 2009 and 2010, illustrating that many passengers will connect at Gatwick.
During the same period, over 64,000 O&D passengers flew between Paris Charles de Gaulle and Zagreb.
easyJet will become the fourth low-cost carrier to enter the Zagreb market after Germanwings, Wizz Air and Norwegian. Historically Zagreb has not "sold-out" to the low-cost carriers and is mindful that it is the base for national carrier, Croatia Airlines, which operates 62% of the scheduled seat capacity in Zagreb. The carrier also uses Zagreb as a mini hub for Croatia and the wider south east European market.
Historically the low-cost carriers found Croatia and particularly Zagreb difficult to access, The EU Open Skies Agreement took some time to be implemented and the country hasn't yet become a full EU member.
Attracting easyJet illustrates that Croatia Airlines is not growing the market as quickly as the airport would like, but at the same time both markets are not Star Alliance bases and therefore not disruptive to the wider Croatia Airlines/ Star Alliance development and relationship.
easyJet's Croatian Network
easyJet currently serves Croatia's coastal leisure markets of Dubrovnik and Split,. Its current route network from both cities is summarised below:
Destinations From Dubrovnik

Destinations From Split

Rome

Milan

Geneva

Paris

London Gatwick

London Stansted

Liverpool

Berlin

Rome

Milan

Geneva

Basel

Paris

London Gatwick

London Stansted

Bristol
While Split and Dubrovnik airports rely on carrying leisure traffic, Zagreb will target a balance of business and VFR traffic and provide the leisure market with the flexibility of combining a trip to the coast with a visit to its historic capital.
Furthermore, with a faster road link to the coast from Zagreb, passengers can also access the coast more easily. Attracting easyJet will help to promote Zagreb as a short city break destination and you would expect to see an increase in its tourism profile over the next few years.
Peter Voets, easyJet's marketing manager for Switzerland, Austria & Eastern Europe, adds: "The impact on the local economy will also be important with 120,000 new passengers flying in and out Zagreb."
Croatia's GDP is forecast to grow by an average of 2.7% until 2013 and Zagreb is at the heart of this growth. Nearly 25% of the Croatian population lives in Zagreb, while the capital's developing road system to neighbouring countries means that Zagreb can bring traffic in beyond its own borders.
easyJet's Move into South East Europe
As well as the attractiveness of the Zagreb market, easyJet is also making a strategic move to develop its network in south east Europe. In 2010 alone, easyJet opened the following markets in central and south east Europe"
Origin
New Destinations in 2010

Pristina, Kosovo

Ljubljana, Slovenia

Split, Croatia

Dubrovnik, Croatia

Dalaman, Turkey

Bodrum, Turkey

Zagreb, Croatia

Geneva and Basel

Paris and Milan

Rome, Amsterdam, Paris, Berlin, Basel, London Stansted

Rome, London Stansted

London Stansted, Bristol

London Stansted, Liverpool, Bristol

Paris, London
easyJet operates a number of other services in south east Europe, including a twice-weekly service from London Stansted to Slovenia's capital, Ljubljana and 14 weekly frequencies into Sofia, Bulgaria. To Sofia, the flights are from its four bases at London Gatwick, Madrid, Manchester and Milan Malpensa. To Bucharest (Henri Coandă), easyJet flies from Madrid and Milan Malpensa.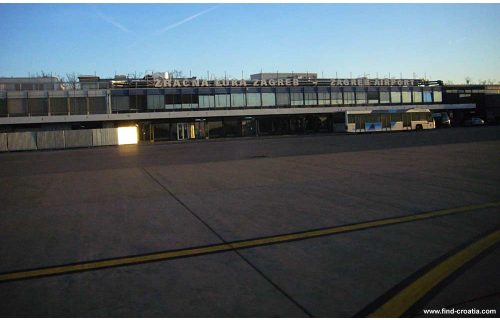 easyJet does not yet serve other key capital city markets in south east Europe, including to Belgrade in Serbia, Skopje in Macedonia, Sarajevo in Bosnia or Podgorica in Montenegro. These are all countries not served by easyJet that are still outside the EU. But with easyJet's appetite for south east Europe growing and the EU no longer providing a boundary, this market will become attractive.
There will need to be cooperative governments, Civil Aviation Authorities and airports to encourage easyJet's entry.