Monarch planned long-haul switch before collapse, report reveals
The administrators of failed British airline Monarch have revealed that advanced sale talks were held in the run up to the carrier's collapse, while its management team were also mulling a change in business strategy to focus on profitable long-haul routes.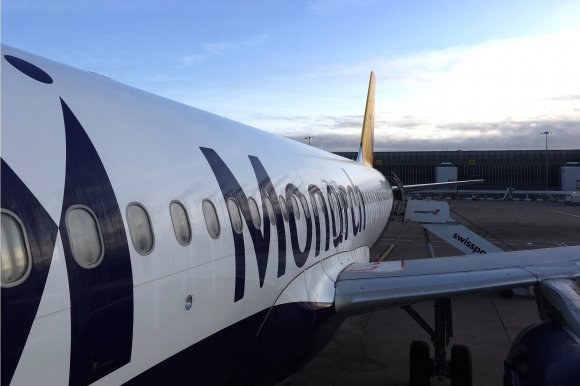 British airline and holiday group Monarch collapsed owing more than £500m to creditors, according to new report published by administrators from professional services firm KPMG, with the documents also revealing the carrier was seeking to switch from short-haul to long-haul routes in the run up to its failure.
In the report to creditors seen by Routesonline, KPMG said Monarch had a secured debt of about £167m, with private equity firm Greybull owed about £160m and the UK's Pension Protection Fund owed £7.5m. Unsecured creditors, which include airports and suppliers, are owed a further £465m.
Monarch ceased trading in October 2017, leaving about 110,000 customers stranded overseas. In the lead up to its administration, the group suffered from intense competition on European short-haul routes and was badly affected by terrorist attacks in Egypt and Tunisia.
Mounting losses
Based on management accounts, between 1 November 2015 and 31 August 2017 the group reported a loss of more than £138m of annual revenue, driven by price and foreign exchange pressure.
Over supply in key destinations also led to a decline in ticket prices, compounded by the group's revenue being largely in sterling while many of its operating costs were in US dollars and euros.
A review conducted earlier this year showed that a potential change in business model to a long-haul business was expected to be profitable, but that the ability to improve the short-haul network was "limited" and the costs of transition were "material".
"Budget forecasts prepared by the company showed that it would incur substantial losses in the 2018 financial year given the challenging environment and would be unable to pay its debts in the coming months unless it received significant new investment or was sold," the administrators said.
"Management explored these options, including holding advanced talks with a potential buyer. However, the potential buyer was ultimately unwilling to proceed."
Slots victory
At the date of Monarch's collapse, the group had £27.8m of cash in the bank. Its most valuable assets are Monarch Aircraft Engineering, which is not part of the insolvency process and continues to trade, and the airline's take-off and landing slots.
Last week, KPMG won an appeal against a High Court decision which prevented it from retaining control of the carrier's lucrative take-off and landing slots at London Luton and London Gatwick. The cash raised will be used to repay creditors, however, there is likely to be a significant shortfall.
Update: IAG, the owner of British Airways and Aer Lingus, is to expand its presence at Gatwick Airport after striking a deal to buy the majority of slots vacated by the collapse of Monarch. he deal will allow IAG to expand British Airways' presence at the airport, increasing the frequency of summer and winter services and enabling it to fly additional routes. Hungarian carrier Wizz Air is also set to take Monarch's former slots at London Luton. Click here to read more.
---
READ MORE: Why did Monarch go bust? Routesonline looks at what went wrong at collapsed British airline - from terrorist attacks to fierce competition from low-cost carriers.