Guangzhou set for capacity boost amid infrastructure boom
The opening date for Guangzhou Baiyun International Airport's second terminal has been confirmed, with the new hub set to provide a significant capacity boost for China's third busiest airport.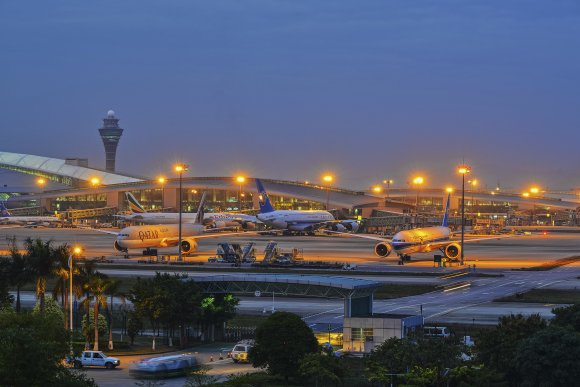 Guangzhou Baiyun International Airport handled 65 million passengers in 2017 - making it the third busiest in China during the period - and a further rise is expected this year with the opening date of its second terminal now confirmed.
The 17 billion yuan ($2.7bn) building will begin operations on 26 April 2018, state-run Guangzhou Daily has reported, and become the new home for China Southern Airlines, as well as fellow SkyTeam members Xiamen Airlines and China Eastern.
It is expected the terminal will handle about 45 million passengers a year in 2020 and 100 million by 2025.
The airport, located in Guangdong province in the southeast of China, handled about 64.7 million passengers during 2017, according to preliminary figures from Sabre. This placed it as the third busiest in China - behind Beijing Capital (98.4 million) and Shanghai Pudong (71.8 million) - and 14th in the world overall.
However, the new terminal is likely to help Guangzhou overtake Hong Kong as the main air hub in the Pearl River Delta. In 2017, Hong Kong handled 72 million passengers, according to the same Sabre data.
Top ten busiest airports in China (source: Sabre)
The opening date for Guangzhou Baiyun International's second terminal was revealed after the city's Land Resources and Planning Commission confirmed more details of a second airport planned for Guangzhou.
The commission said it was aiming to create a "strategic triangle" of three major hubs, one of which will include the new airport to be constructed in the eastern district of Zengcheng. It will reportedly be called Guangzhou Zhengguo International Airport.
The expansion of air services from Guangzhou comes ahead of World Routes 2018, which will take place in the city from 15 - 18 September. Over three concentrated business days, more than 3,000 delegates are expected to take part in more than 13,000 face-to-face meetings to discuss new and existing air services.
---
READ MORE: