Bulletin board: aviation industry news round-up
A round-up of the latest news from the aviation industry. This week: American Airlines, Qantas, WestJet, IndiGo and more.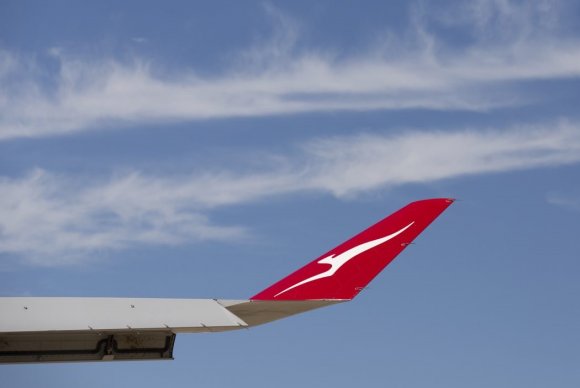 A round-up of the latest news from the aviation industry this week.
IASC set to reject Qantas-Air Niugini application
The Australian International Air Services Commission (IASC) looks set to reject an application by Qantas to renew its codeshare with Air Niugini, the national airline of Papua New Guinea.
Qantas wants to continue to codeshare on Brisbane-Port Moresby and Sydney-Port Moresby routes, and extend it to include Cairns-Port Moresby and Townsville-Port Moresby. The current codeshare authorisation expires in July.
However, a draft document published by the IASC said the arrangement would "reduce competition by increasing barriers to entry" on the city pairs served only by Air Niugini (Cairns – Port Moresby, Sydney – Port Moresby, Townsville – Port Moresby).
In addition it would risk the withdrawal of Virgin Australia from the Brisbane – Port Moresby sector, where both Qantas and Air Niugini offer parallel services. The closing date for submissions to the draft ruling are 14 May 2018.
Qatar Airways 'to start Indian airline'
Qatar Airways is understood to be in the process of setting up a domestic full-service carrier in India. According to a report in The Times of India, it will be fully owned by Qatar Airways but will have an ndian chairman and majority of board members will also be from India.
Akbar Al Baker, chief executive of Qatar Airways is quoted as saying: "Our lawyers have started working on our application. We will soon get some clarification from government authorities in India to give us the exact direction on how we can start the process (and) formally apply for the (licence) sometime soon." The airline has also ruled out bidding for Air India.
American introduces Caribbean and Hawaii routes
American Airlines is adding additional frequencies and routes to the Caribbean and Hawaii starting this winter. An overview of these new flights is:
From ORD: Daily winter seasonal service to HNL and four new routes to the Caribbean: AUA, GCM, NAS, PLS
From MIA: Seven additional daily frequencies to the Caribbean and one new route to the Caribbean: BGI, CUR, FPO, POP, POS, SDQ, UVF and new route SVD
From CLT: Two new routes to the Caribbean: ELH, MHH
From DFW: One new route to the Caribbean: AUA
Additionally, American will move one of its Miami International Airport (MIA)–London Heathrow Airport (LHR) flights and instead operate a Dallas Fort Worth International Airport (DFW)–LHR frequency. Through its Atlantic joint business, British Airways will add a third frequency between MIA and LHR.
Finally, American will seek a dormancy waiver from the US Department of Transportation to discontinue its service between Chicago O'Hare International Airport (ORD) and Beijing Capital International Airport (PEK). The airline also announced it plans to remove the nonstop ORD–PEK service from its schedule in October.
Ghosh: It was time to step off the treadmill
Aditya Ghosh has explained his imminent departure as president of Indigo by saying it was time to "step off the treadmill". He has resigned as a director of the Indian airline's parent InterGlobe Aviation, will step down as president on 31 July.
"For the last ten years, it has been a relentless, exhilarating and a most satisfying task building IndiGo," said Ghosh. "It is now time for me to step off the treadmill and sometime in the near future embark on my next adventure."
IndiGo has brought in Rahul Bhatia as interim chief executive and Gregory Taylor as senior adviser. Over the coming months, it will consider the appointment of Taylor as chief executive and president.
WestJet launches Gatwick service
WestJet has launched its daily non-stop service between Halifax Stanfield International and London Gatwick. This is the first time the airline has used its newest aircraft, the Boeing 737-8 MAX for transatlantic travel.
"WestJet continues to demonstrate its commitment to innovation using its fleet of fuel-efficient, guest-friendly Boeing MAX aircraft for transatlantic service," said Tim Croyle, WestJet's interim executive vice president, commercial. The airline will launch its inaugural flight between Halifax and Paris on 31 May.
Air France and bmi codeshare
Air France and bmi are launching a codeshare service on bmi's Bristol-Paris Charles de Gaulle route. The airline currently operates the service twice daily but it will be adding a further flight three times a week - on Mondays, Wednesdays and Thursdays - from 14 May 2018. Jochen Schnadt, chief commercial officer of bmi, said: "Our new codeshare enables customers from across the South West to book through-tickets with Air France to 25 cities across France."
Norwegian increases Gatwick-JFK frequencies
Norwegian is upping frequency between London Gatwick and New York JFK from 29 October, meaning it will offer 40 flights per week between the two cities. Operated by Boeing 787 Dreamliner, he extra daily frequency will add up to 392 premium seats and 1,974 economy seats a week. The airline serves 11 routes to the US from Gatwick and recently added Chicago and Austin to its network.
Codeshare to 'boost connectivity from Portugal to France and Italy'
TAP Air Portugal and Volotea are to codeshare on all Volotea-operated routes out of Faro in Portugal to France and Italy. It currently flies to Nantes, Bordeaux, Marseille and Verona.
"We are very excited to implement this first code-share agreement in Volotea's history that will clearly benefit consumers to connect important French and Italian cities with the dynamic Portuguese market", said Carlos Muñoz, founder and CEO of Volotea.
Antonoaldo Neves, chief executive of TAP Air Portugal, added: "This new codeshare aims to provide TAP customers with more service options enhancing flight connectivity possibilities from Portugal to France and Italy."
Small Planet to base 320 at Cologne
Small Planet Airlines is to base an A320 aircraft at Cologne Bonn Airport this summer. The Lithuanian leisure airline will be starting six new routes on behalf of FTI Touristik, including a new point on Cologne Bonn's route map – Olsztyn-Mazury in Poland. This will be a seasonal weekly connection from 3 July. In addition, Small Planet Airlines will operate charter routes to Agadir, Hurghada, Marsa Alam, Rhodes and Antalya.
Community news:
Germania ups the ante
Wizz Air starts VIE-VAR route
Aarhus - European Capital of Culture brings 300 percent return on investment and 2,000 new jobs
Double-digit growth in Aalborg Airport
Work begins on £15m upgrade at Belfast City Airport