Wizz Air started operation of VIE-VAR route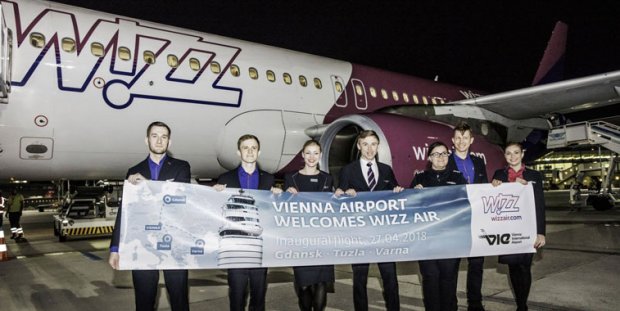 Wizz Air introduced Vienna (VIE) to its network on 27 April, with the airport soon to become a base for the ULCC. The airline has initially added services from Varna (VAR), Gdansk (GDN) and Tuzla (TZL) .
"We are very pleased with the start-up of flight operations in Vienna by Wizz Air," commented Julian Jäger, Joint CEO and COO of Vienna Airport. "By flying to numerous new destinations in 2018, Wizz Air will contribute to ensuring an even more multi-faceted destination offering. In particular, the three new flight connections to Varna, Gdansk and Tuzla strengthen the role of Vienna Airport as a gateway to Eastern Europe."
Launched From To Aircraft (WF)
27-Apr Gdansk (GDN) Vienna (VIE) A320 (4)
27-Apr Tuzla (TUZ) Vienna (VIE) A320 (4)
28-Apr Varna (VAR) Vienna (VIE) A320 (2)
Source: OAG Schedules Analyser w/c 1 May. WF = Weekly frequencies.