Leading carriers sign up for World Routes 2018
Senior decision makers from the largest airlines in the world by ASKs will be at the event in Guangzhou, China.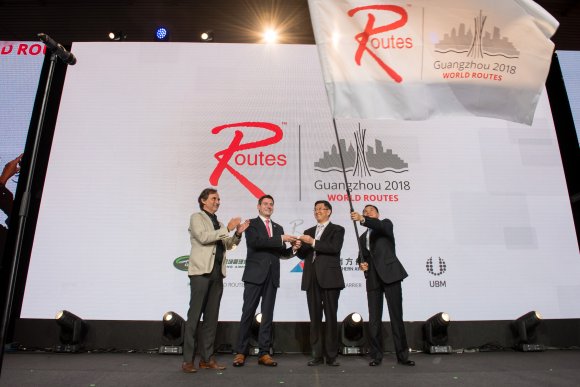 Nine of the top ten largest airlines in the world by ASKs have registered for World Routes 2018, with key representatives from the likes of American Airlines, Emirates and British Airways set to attend.
The event, which is being held in Guangzhou from 15 - 18 September, will attract more than 3,000 delegates which representation from the world's leading and fastest-growing aviation organisations. Click here to view the attendee list.
Among the attendees will be senior decision makers from nine of the largest carriers in the world by ASKs in 2017 (source - OAG Schedules Analyser):
American Airlines
Delta Air Lines
Emirates
Southwest Airlines
China Southern Airlines
Qatar Airways
Lufthansa German Airlines
British Airways
Air China
Other notable airlines at the event will include Cathay Pacific, Turkish Airlines, Air Canada, Air France and AirAsia Group.
Airline representatives will take part in the conference programme, giving briefings for airports and tourism authorities that want to learn more about airline route planning.
Following the success of Fast Track at the Routes regional events, the quick fire meetings format has been incorporated into the event programme for World Routes.
The session provides airports, tourism authorities and industry suppliers with the opportunity to meet with any attending carrier at the event. Click here to find out more.