Fast Track
Fast Track provides delegates with the opportunity to make quick introductions to key decision makers from all attending airlines.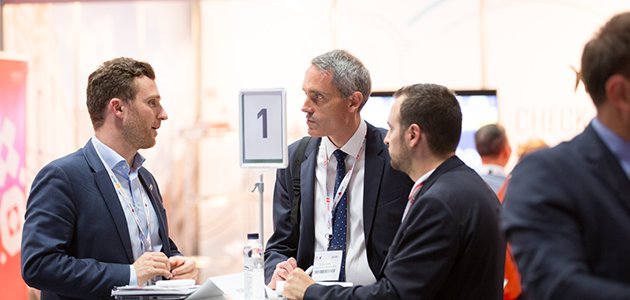 We understand that networking with industry peers is an important part of our delegate's time at World Routes. Based on valuable customer feedback, we've introduced Fast Track to provide airports, tourism authorities and other aviation stakeholders with additional opportunities to meet with their target airlines.
FAQs
When and where does Fast Track take place?
Fast Track will take place in the Airline Meeting Halls on Monday 17 September from 14.40 until 15.30.
Who can attend?
Fast Track is open to all delegates at World Routes.
How does it work?
Airlines will be sat at their designated tables in the Airline Meeting Halls. Using the airline seating plan, you'll be able to find your key targets and start your introductions. No registration is required - just turn up and start networking!
How long are the meetings?
Meetings are five minutes long. Delegates will be notified of the time by the meeting clock, which will sound when each five minute period is up.
Which airlines will be participating?
All attending airlines will be available to meet at Fast Track.
Top Tips
To help enhance your Fast Track experience and make the most out of the sessions, we've put together some useful tips:
Plan time effectively
In order to increase the chances of meeting with all of your key targets within the allotted time, we recommend you make a plan of which airlines you wish to meet with, considering their locations in the Airline Meeting Halls.
Be prepared
Fast Track is designed to facilitate quick introductions. Use the session to have quick conversations and receive feedback from your target carriers, as there will not be sufficient time to deliver a full presentation. To help ensure each meeting meets your objectives, prepare a list of questions ahead of the session.
Request a follow-up meeting
If you wish to continue your conversation beyond the allocated five minutes, we kindly ask you to take the contact information for the right person to follow-up with. This will allow you to arrange a time outside of the session and discuss business opportunities further.
For more information about Fast Track, contact Simon Baxendale, Senior Scheduling and Registration Manager.