Long-haul growth on the agenda for expanding Budapest
After securing new routes to points in Asia and North America, Budapest Airport's chief commercial officer Kam Jandu reveals the airport's sights are "firmly set" on adding more Chinese markets.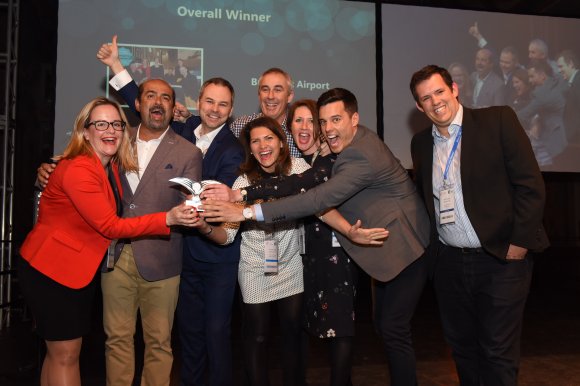 Although its traffic is dominated by short- and medium-haul services, Budapest Airport has received a significant boost to its network in recent weeks after securing new routes to major whitespots in Asia and North America.
In an eventful few days in late July/early August, LOT Polish Airlines opened reservations for a new service linking the Hungarian capital with Seoul, while American Airlines confirmed plans to launch a route to Chicago.
LOT's flights to Seoul Incheon will operate three times per week using Boeing 787-8 from 22 September 2019, becoming the Star Alliance member's first to Asia from Asia. American, meanwhile, will begin four-weekly seasonal flights from Chicago O'Hare on 7 May 2020 on board Boeing 787-8.
The new routes are just the latest successes for Budapest's Ferenc Liszt International Airport, which was named Overall Winner at the Routes Europe 2019 Marketing Awards, and is now shortlisted in the World Routes 2019 Awards.
Traffic numbers have increased by double digits over the last four years, with 2018 recording a rise of 13.5 percent to 14.9 million. Air traffic movements jumped by 12 percent year-on-year to an annual 115,028 take-offs and landings.
Much of the growth since Malev Hungarian Airlines collapsed in early 2012 has been fuelled by low-cost carriers (LCCs) on short-haul routes, with Wizz Air and Ryanair leading the way. About 92 percent of Budapest Airport's scheduled capacity is to destinations in Europe.
According to data from OAG Schedules Analyser, Wizz Air accounts for about 32 percent of departure seats and Ryanair 16.6 percent. Lufthansa is third on 6.2 percent.
"Over a five-year time period LCC capacities have doubled," says Budapest Airport's chief commercial officer Kam Jandu. "But full service airlines have also grown by 52 percent versus 2014, demonstrating that Budapest continues to boom and airlines, in all categories, are tapping in to the opportunity we present here.
"A further example of this is that in the last five years we have grown the number of destinations served from 88 to 147."
Between April 2018 and April 2019, the judging period for the Routes Europe Marketing Awards, 18 new routes including 12 new destinations were launched. Jandu says the growth of its transatlantic connections has been particularly satisfying.
"The main highlights were the three new links to the US by LOT to New York JFK and Chicago, and American Airlines to Philadelphia," he explains. "We have more than 700,000 annual passengers between the US and Hungary so there is enough room for everybody."
China focus
Another highpoint in recent months has been the addition of non-stop service to the Chinese city of Shanghai. The route, which opened in June, is operated by Shanghai Airlines three times per week using Boeing 787-9 aircraft.
"The Chinese market is very significant for many stakeholders in Hungary, from tourism to trade," says Jandu. "The air demand between China and Hungary was around 190,000 in 2018, which represented an increase of 18 percent versus the previous year. Shanghai alone grew by 20 percent in each of the last four years and will exceed 90,000 passengers this year."
According to Jandu, part of the demand relates to the ongoing growth in river cruising in Hungary. The largest operator, Viking, now has several dedicated Chinese-only cruise ships sailing along the River Danube.
"As an airport, we have also invested in the product to help meet this specific segment by recruiting Chinese speakers, introduced Alipay and union pay in the largest retail stores and will also shortly place Chinese language orientation signs for passengers to help them orientate themselves around our airport," he adds.
Jandu says Budapest Airport's short-haul European network is "relatively complete" except for "one or two areas" where frequency increases would be welcomed to enable more business travel. However, sights are "firmly set" on more Chinese markets and increased frequency to both Beijing and Shanghai. Looking west, Los Angeles and Miami are also targets.
Jandu adds that supporting LOT to continuing developing its operations will also be a focus. The airline announced in 2018 that it intends to create a hub at Budapest and has now begun to ramp up services.
In addition to the planned flight to Seoul, the Polish carrier will launch five other destinations at the start of the summer 2020 season, connecting the Hungarian capital with Sofia, Prague, Belgrade, Stuttgart and Bucharest.
To operate the European flights, three Embraer 195s will join a Boeing 787 Dreamliner to be permanently stationed in Budapest. The new routes will also increase the number of destinations served from Budapest to 12.
Self-connect service
As self-connect becomes increasingly popular, Jandu says Budapest Airport will shortly introduce a new service to help make the process simpler. Self-connecting is the process when a passenger travels on two or more connecting flights, booked separately on different tickets.
"Given the composition of airlines we have now in Budapest, we see great potential in developing a self-transfer product," he explains.
"This is why we will shortly be introducing BUD:Connects for the growing number of individuals or groups buying two tickets across airlines to provide the smoothest transfer experience possible."
Budapest Airport has joined forces with Kiwi.com to develop the product. BUD:Connects will use Kiwi.com's virtual interlining technology to "connect the unconnected".