Europe's busiest international passenger routes revealed
As 1,200 delegates gather in Hannover for the 14th annual Routes Europe, Routesonline reveals the continent's top ten busiest international passenger routes and looks at the services which have grown at the fastest rate over the last 12 months.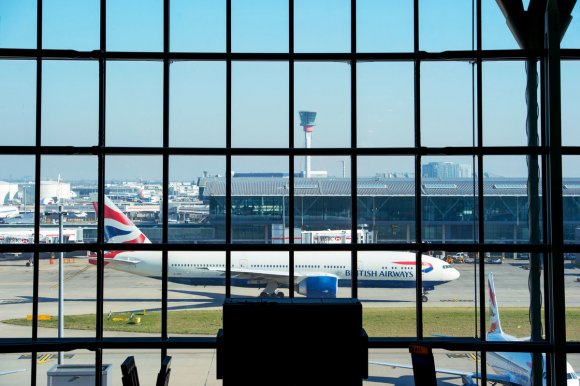 With almost three million passengers flying the 5,500 km journey, the route between Heathrow Airport and New York John F. Kennedy International Airport has taken the crown as Europe's busiest international scheduled service, research by Routesonline has found.
A total of 2,919,864 passengers boarded flights between the two destinations in 2018, according to the latest data from Sabre Market Intelligence, representing a rise of 1.8 percent compared with the previous 12 months.
Four airlines served the market last year, led by British Airways which commanded a 40.7 percent share of all available seats on offer. Virgin Atlantic had a 28.5 percent capacity share, American Airlines had a 20.6 percent and Delta Air Lines had a 10.2 percent.
The ascent of London Heathrow - New York John F Kennedy to the position as the busiest international route to/from and within Europe followed a 16.6 percent year-on-year decline in the number of passengers flying between London Heathrow and DXB.
Figures from Sabre show that 2,674,872 passengers flew non-stop between the UK's busiest airport and the United Arab Emirates city in 2018, down from 3,206,776 a year earlier. Five airlines served the market although two of them - Qantas Airways and Royal Brunei Airlines - ended service during the year.
Although Qantas continues to codeshare with Emirates on flights between Dubai and London, it ceased flying its own metal to Dubai in February 2018 after opting to reroute its Sydney - London Heathrow flight via Singapore. Royal Brunei Airlines ended operations to London Heathrow via Dubai in late October in favour of a direct flight to England's capital city from its Brunei hub.
Completing the top three is the short 449km flight between London Heathrow and Dublin Airport, the capital of Ireland. The route is a duopoly between Aer Lingus and British Airways, both owned by International Airlines Group, which had a 65 percent and 35 percent share of the market respectively.
In total, London Heathrow appears in eight of the top ten busiest international routes to/from and within Europe, underlining its position as a major global hub. Only Istanbul Atatürk (IST) - Tehran Imam Khomeini International Apt in fourth and Paris-Charles de Gaulle Airport - New York John F. Kennedy in ninth did not feature the UK airport.
Steven Small, brand director of Routes, said: "European carriers' international traffic climbed 6.6 percent in 2018, according to the latest IATA figures, while load factor increased to 85.0 percent, which was the highest for any region in the world.
"Although the industry is facing its challenges, there is much to be optimistic about. European airlines are expected to report a $7.4bn net profit in 2019 and we will also see new and exciting city pairs opening as aviation continues to be a key enabler of economic growth and prosperity.
"The conversations taking place at Routes Europe 2019 this week will lead to the creation of new air international routes, as well as frequency and capacity increases on services that are already popular with passengers."
Top ten scheduled international passenger routes to/from and within Europe in 2018:
Routesonline's research also found the ten major international routes which have grown at the fastest rate over the last 12 months. This was compiled by ranking the top 100 routes to/from and within Europe during 2018 by passenger numbers and calculating the percentage change from 2017.
At number one is Düsseldorf Airport Cargo - Palma de Mallorca Airport, with passenger numbers increasing by 21.5 percent year-on-year to almost 1.5 million in 2018.
The rise between the city in western Germany and the Balearic holiday destination was fuelled by a 29 percent rise in two-way seat capacity as carriers rushed to fill the void left by the failures of Air Berlin and NIKI. According to OAG Schedules Analyser, Condor Flugdienst, Eurowings, TUI fly and Norwegian all increased capacity on the route, while Ryanair-backed Laudamotion entered the market.
The second fastest-growing international route within the top 100 is between Berlin Tegel and Zurich-Airport Switzerland. Passenger numbers increased to 1,306,699, figures from Sabre show, which equates to a year-on-year rise of 17.4 percent.
This route was also affected by the demise of Air Berlin, which offered more than 550,000 two way seats in 2017. Low-cost carrier easyJet entered the market and offered an almost identical number of seats in 2018 to the total offered by Air Berlin a year earlier, while SWISS upped its capacity by 58 percent to almost 1.2 million seats.
With a 16.2 percent increase, London Heathrow - Singapore Changi ranks as the third fastest-growing major international route. As noted earlier, Qantas' decision to reroute its Sydney - London Heathrow flight via Singapore was a primary factor for the growth.
According to OAG figures, more than 270,000 seats were offered by Australia's flag carrier in 2018, compared with zero in 2017. Singapore Airlines also increased capacity on the route by 4.6 percent to in excess of 1 million two-way seats.
The top five is completed by AENA - Paris-Orly Airport, which registered year-on-year passenger growth of 15.7 percent, followed by London Heathrow - Mumbai International Airport, which grew at a rate of 15.5 percent.
Top ten fastest-growing major international air routes to/from and within Europe in 2018: