China-Western Europe aviation market continues to grow
As China Eastern schedules its latest new route to Western Europe, Routesonline looks at the growth of the market and the new services set to start in the coming months.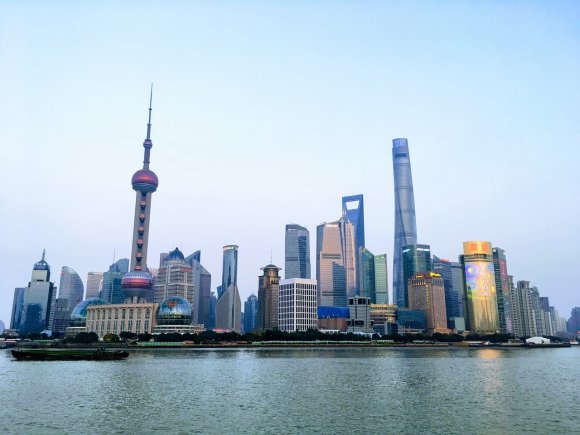 China Eastern this week became the latest Chinese airline to expand service to Western Europe, scheduling a new non-stop route to France.
The Skyteam member plans to link Qingdao, a port city in China's eastern Shandong province, with Paris-Charles de Gaulle Airport. It will operate the route three times per week from 19 June 2019, using Airbus A330-200 aircraft.
The planned service comes as the number of non-stop scheduled air routes between mainland China and Western Europe continues to increase. Research by Routesonline has found that between April 2018 and June 2019, more than 30 new routes will have been opened.
They include Hainan Airlines' Chongqing Jiangbei International Airport Co Ltd - Paris CDG service and China Eastern's route between Xi'an Xianyang International Airport and Madrid, both of which are twice weekly and opened in December 2018.
Over the coming weeks Air China will begin service between Hangzhou Xiaoshan International Airport and Rome Fiumicino (three weekly from 12 June); Hainan Airlines will open Oslo - Beijing Capital International Airport Co. Ltd. (three weekly from 15 May); and Juneyao Airlines will launch its first foray into Europe with Shanghai Pudong - Finavia flights (daily from 28 June).
Western Europe - China routes launched/launching (April 2018 - June 2019):
In addition to the already announced routes, the Civil Aviation Administration of China (CAAC) has in recent months received a glut of additional applications to serve destinations in Western Europe.
They include a twice-weekly service between Guiyang and London by Hainan Airlines; a three weekly Urumqi International Airport – Paris service by China Southern from March 2020; and a four weekly Hainan Airlines service between Beijing Capital and Nice Cote d'Azur Airport from October 2019.
As reported by Airlineroute, Chinese carriers earlier this year submitted applications for eight routes between China and the UK, a total of 59 weekly flights. However, the CAAC only allocates 18 weekly flights.
It therefore plans to allocate Shanghai Pu Dong – London service as follows: seven weekly for China Eastern (increase) and four weekly for Air China (applied for seven). CAAC also plans to allocate seven weekly frequencies for Kunming – London to China Eastern.
According to data from OAG Schedules Analyser, the number of two-way seats between China and Western Europe is set to top the 10 million mark during the summer 2019 season, an increase of 11 percent compared with the same season last year. In total, the number of seats available this summer is 56 percent higher than during summer 2014.
Number of available two-way Western Europe - China seats by season:
In the period combining winter 2018/19 and summer 2019, Germany is the number one market from Western Europe to China by the number of departure seats on offer.
There are almost 1.57 million seats available from Germany, followed by France (1.40 million) and the UK (1.19 million). In fourth place is the Netherlands with 753,696 seats, while Italy is fifth with 658,953.
In total, 15 Western European countries have direct air links to China. The newest among them is Norway thanks to Hainan Airlines' direct route between the Chinese capital Beijing and Oslo, starting on 15 May 2019.
Number of available two-way Western Europe - China seats by country:
Based on existing schedules for the summer 2019 season, Air China is the largest of 25 airlines serving the Western Europe - China market. The carrier has 2.6 million seats available, equating to a 26 percent capacity share of all seats.
Second is Germany's flag carrier Lufthansa, with 1.04 million seats, while three Chinese airlines complete the top five. In third is China Eastern with 940,137 seats; fourth is China Southern with 865,570; and fifth is Hainan Airlines with 825,492.
Juneyao Airlines is set to become the newest entrant to the market when it begins its Shanghai Pudong - Helsinki service in June.