Advertising with Routesonline
Routesonline offers an affordable and effective way for you to reach your target audience and increase brand awareness. Detailed analytics and reports allow you to measure your return on investment, providing accountability and transparency at all times.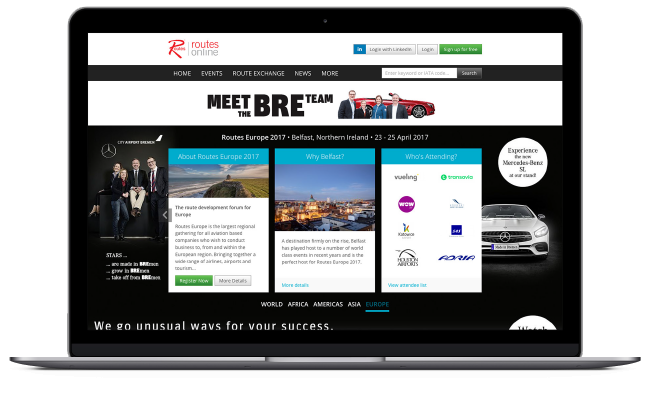 Audience
We have the audience you're looking for with 87% growth in airline sessions year on year

Insight
Detailed analytics and reports show who's engaging with your brand

Flexibility
Change campaigns as often as you like to reflect your marketing needs
---
Advertising options
Banner placement
With leaderboard and MPU banner advertising you will receive full run of site, giving you the opportunity to effectively communicate your brand and key messages.
News takeover
Breaking News is one of the most visited pages by airlines users, providing you with the ideal opportunity to place your brand in front of your target audience.
Homepage takeover
A homepage takeover gives you full ownership and branding of the Routesonline homepage, keeping your brand in prime position to push key messages.
---
Email us for further information or call +44 161 234 2730 to speak to a member of the Routesonline team.
Download the media pack (4.08 MB) Return to digital promotion opportunities