Titan Airways Introduces All-Business Airbus A318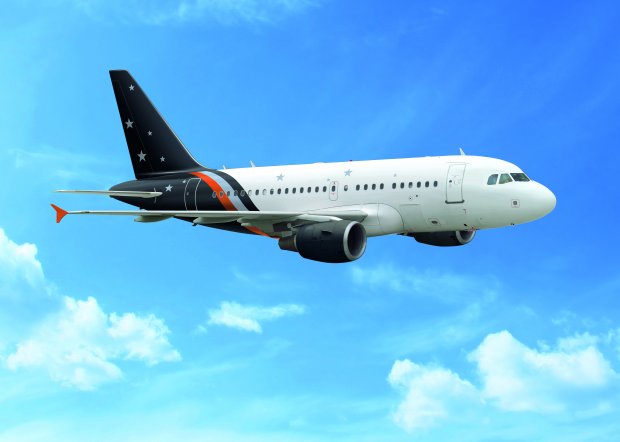 Titan Airways Introduces All-Business Airbus A318
UK charter and airline sub-charter specialist Titan Airways is bolstering its fleet with the introduction of a first Airbus A318. The 7 year young Airbus A318, G-EUNB, will join the carrier's 11-strong fleet later this month and begin revenue service in early June.
The Airbus A318-100, a single aisle, twin-engine jet, is the smallest member of the Airbus 320 family. Ideal for short, medium and long haul, single and multi-destination trips, the A318 has a superb range - for an aircraft of its size - of 3,600 miles. Plus, thanks to its size and steep approach compatibility, the aircraft can operate to and from smaller regional airfields.
Titan will be operating the latest addition to its growing fleet in an all-business 32-seat configuration for high-end travel. The 8 rows of seats offer a spacious 72 inch seat pitch, convert into 6ft (183cm) fully lie-flat beds and feature individual in-seat power sockets for laptops, phones and other portable entertainment devices.
The new VIP product complements the carrier's Boeing 757 all-business class cabin options. Alastair Kiernan, Commercial Director, said: "At Titan Airways we have a great deal of experience in the business and VIP charter market and are proud to have welcomed onboard royalty, heads of state, government delegations, senior business executives, world-renowned personalities from the music and film industries and international sports stars. Our all-business Airbus A318 is a unique aircraft on the VIP charter market in terms of size, range and performance and we're positive it will be a hit with our customers."
The latest addition is in line with the carrier's fleet modernisation strategy, which has seen the introduction of three Airbus A320's and an Airbus A321 over the last four years. Kiernan added: "The A318 is a great fit for Titan as it enables us to offer our clients an even greater choice of aircraft, with a diversity of capacity and range, while retaining commonality with the rest of the A320 family which allows pilots that fly our other A320 aircraft, to also fly the A318."