A new restaurant has opened at the Krasnodar airport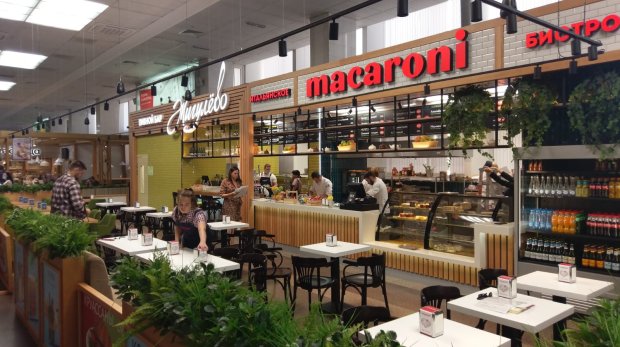 The new point has opened in the terminal of Domestic Departures of Krasnodar airport, where passengers are pleasantly and tastefully check-in for the flight - "Zhigulevo and Macaroni". The restaurant and bar united by a common area will offer an interesting menu that will not let the air harbor get bored.
Macaroni is a bright, relaxing, and travel-tempting Italian bistro. We invite everyone who wants to enjoy the moment of every trip.

Croissants and panini are for breakfast at any time of the day. Salads and hot dishes are for slashing dinners. Pasta, which fits every visitor's taste, even if your plane does not head for Italy. There are also dishes of your favorite homelike Russian cuisine on the menu!

At Macaroni you can enjoy a cup of real Italian espresso or opt for a cup of coffee with milk, accompanied by a dessert, as well as while away the time with a glass of wine before the check-in. Macaroni is always here for you to feed your babies in peace and quiet or finish some work tasks on your laptop before the flight.

The interior design of the Zhigulevo bar was inspired by the Soviet Resort theme: light furniture, vegetal wall, and the center of attraction is a bar counter made of lightwood. The fuss-free, vivid atmosphere is supported by background music.

The core of the menu is the specialty beer Zhiguli, which has been brewed according to a special recipe since 1968. The menu also includes hot beer snacks, salads, sandwiches with Krakow sausage, chicken, salmon, as well as dumplings and other hot dishes and desserts.