Olsztyn-Mazury Airport - A friendly airport in the heart of Warmia and Mazury region.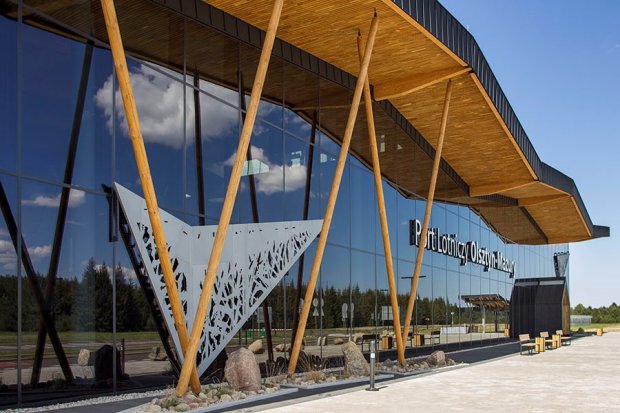 Olsztyn-Mazury Airport is the youngest, probably the most beautiful and the only international airport in north-eastern Poland. We are also the fastest-growing regional airport in terms of passenger service in Poland.
Olsztyn- Mazury Airport provides 400 affordable, monitored parking spaces just outside the terminal entrance. Travelers can take advantage of the short-term car park, which is free for up to 15 minutes or if they wish to leave their car for longer there are attractive long stay parking options. There is also a train operated by PKP Intercity running between Olsztyn-Mazury Airport and Olsztyn Główny Train Station, which provides fast transport right to the passenger terminal entrance door. The travel distance of 58km takes only 55 minutes.
The intimate character of our airport is a great base for short and long trips abroad.
Olsztyn-Mazury Airport offers direct flights to the most popular destinations, including the United Kingdom and Germany as well as regular domestic flights and charter flights during summer season.
We also provide comprehensive range of General Aviation services.
Located in the region of Warmia and Mazury, sometimes referred to as the Green Lungs of Poland or the Land of a Thousand Lakes, the architecture of the airport resembles the beautiful nature around.
Currently, Olsztyn-Mazury Airport closely cooperates with air carries and follows strict guidelines from the top organisations dealing with health and safety in air transport to ensure the safety of our staff, passengers and all airport visitors.
If you would like to know more details about our airport, please visit the website www.mazuryairport.pl
See you soon at Olsztyn-Mazury Airport !