New Destination from Olsztyn-Mazury Airport to Wroclaw !
Travel around Poland quickly and safely thanks to a new connection from Olsztyn-Mazury Airport to Wroclaw.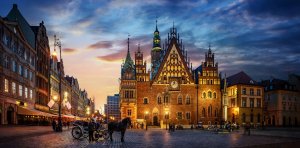 Wroclaw Market square
Ryanair, Europe's largest low-cost airline, will begin flights on this route from 2nd July this year. Passengers will be able to enjoy direct flights from Mazury to Wroclaw twice a week, on Mondays and Fridays. This provides an excellent opportunity to plan a longer trip or a city break in one of the most beautiful Polish cities. The one-hour flight on this route will be operated by Boeing 737-800 with a seating capacity of 189. Tickets are already on sale at www.ryanair.com.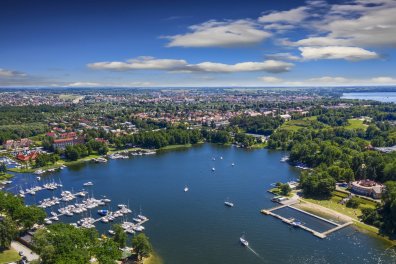 Warmia and Mazury- Land of a Thousand Lakes
"We are delighted to welcome Ryanair's decision to launch a domestic route between Olsztyn-Mazury Airport and Wroclaw. This creates an opportunity for comfortable and fast travel around Poland, which we hope will benefit people planning both private and business trips, as well as tourists looking for an interesting destination for their holidays in the country." - said Tomasz Kądziołka, President of the Management Board of Warmia and Mazury Sp. z o.o.
Note that both the stay at the airport and the flight itself take place in accordance with current travel regulations in order to minimise the risk of coronavirus transmission and to ensure the safety of passengers.