Cobrex Trans to open Perugia base in June 2018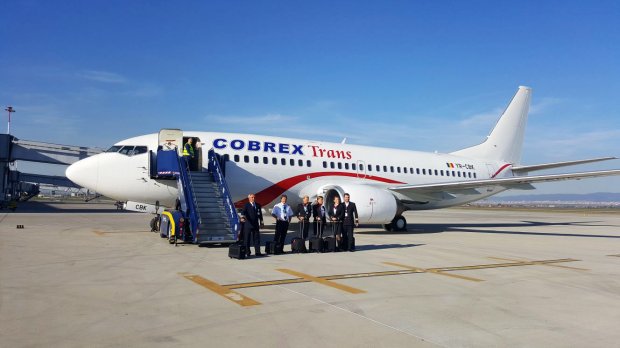 Sase the management company of the International Airport of Umbria – Perugia "San Francesco d 'Assisi" – presented at a press conference at the Umbria airport (in Perugia) the Cobrex Trans new airline, which is preparing to open its operational base at Perugia and will serve some destinations such as Bucharest, Trapani and Cagliari from mid-June; the addition during the summer months of the routes to / from Barcelona and Brindisi.
Cobrex, a Romanian airline based in Suceava, was founded in 1994 as a helicopter company of which it had a large fleet. The company owns COAs and owns all the European licenses necessary for the flight to Italy. Specifically, the fleet consists of two Boeing 737-300s. Cobrex has chosen Umbria's airport as its base in Italy and will then place one of its Boeing 737-300s with a configuration of 148 seats at "San Francesco d'Assisi" airport, which will record the following connections:
From 14 June 2018
– BUCHAREST, 2 weekly frequencies
– TRAPANI, 2 weekly frequencies
– CAGLIARI, 2 / 4 weekly frequencies
From July 2018
– BARCELONA, 2 weekly frequencies
– BRINDISI, 2 weekly frequencies
Cobrex provides boarding, including hot meals, and works with all Italian-speaking staff. The tariffs have three different cost levels, based on the length of the route. Tickets will soon be available on www.cobrextrans.com.