A wide range of destinations and 11 novelties at Riga Airport during the summer season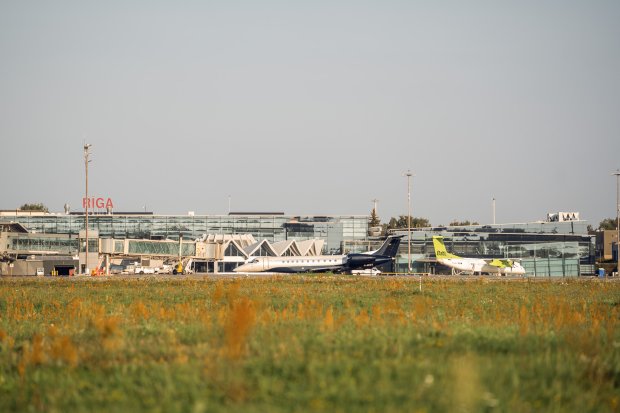 The summer flight season is launched at Riga Airport with 11 new destinations, thus significantly expanding the range of connections from Riga, including a new destination – Hanover in Germany. Passengers will have an opportunity to travel to more than 100 direct destinations from Riga.
"In this summer season, Riga is expected to offer ample travel opportunities for Latvian and Baltic travellers and attractive connections for passengers who will choose Riga Airport as a transfer point for their onward flights. Thanks to the many tourist destinations, the number of direct passengers at Riga Airport has approached the pre-pandemic level, whereas the number of transit passengers will increase with new airBaltic routes such as Istanbul, Baku, Yerevan and others," says Laila Odiņa, Chairperson of the Airport Board. "As we start the new season, we are also bringing passengers new offers, including unprecedented offers from shops and cafés. It is therefore a great pleasure to be recognised internationally and to start the new season as the third best airport in Eastern Europe in the latest airport ranking by the prestigious aviation industry rating agency Skytrax, which is based on the results of customer voting," says the head of the Airport.
This summer, Latvia's national carrier airBaltic will expand its range of services with ten new routes and increased frequencies on existing summer leisure and short break routes. From 15 April, airBaltic will fly twice weekly on the route Riga–Hanover–Riga – a German city to which Riga has had no direct air connection until now. The new schedule will also include twice-weekly flights to Porto and Bilbao from May, and four-times-weekly flights to Istanbul from the beginning of April. In May, regular flights will also be launched to Bucharest, Burgas, Belgrade, Tivat, Yerevan and Baku.
On 28 March, the Irish low-cost airline Ryanair will start flights from Riga to the northern Polish city of Gdansk. Flights on this route are scheduled three times a week.
The Greek airline Aegean will return to the range of airlines in Riga in the upcoming summer season as a regular carrier with flights on the Riga–Athens route twice a week, starting from 19 May.
Thus, 15 carriers will operate at Riga Airport in the summer season of 2023. It is planned that in the first full week of the summer flight schedule, the number of passenger flights will increase by more than 10 % as compared to the end of the winter season and will exceed 1 000 passenger flights per week.