Highlands and Islands Airports Limited announces another outstanding year for passenger numbers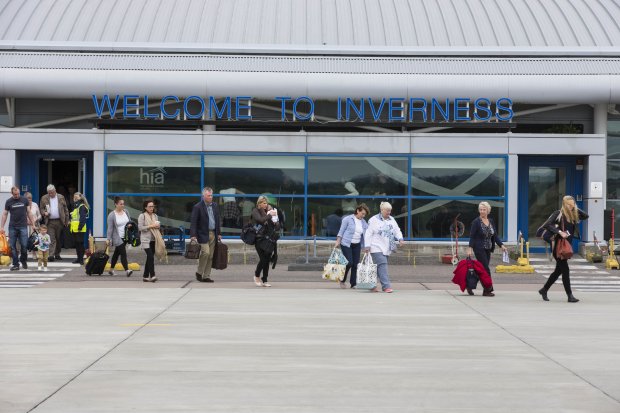 Inverness Airport numbers up 17.4% in 2016
Leading regional airport operator Highlands and Islands Airports Ltd (HIAL) enjoyed another year of record passenger numbers at its 11 airports across Scotland in 2016.
The latest figures show a total of 1,606,168 travellers used HIAL airports during 2016, an increase of 154,375 passengers on the 2015 total of 1,451,792 passengers - an increase of 10.6%.
Inverness Airport further illustrated its popularity and increasingly important role to the Highland region and economy by welcoming 796,854 passengers in 2016, a 17.4% year-on-year rise in passenger numbers from 2015, when it had 678,683 passengers – an increase of 118,171 passengers, thanks in part to continued interest in European routes to Geneva, Zurich and Dublin and increased traffic to UK airports such as Manchester.
Greater connectivity to hub airports including London Heathrow and Schiphol, Amsterdam contributed to its success.
British Airways and its Oneworld partnership operates the Inverness-Heathrow route, with Dutch operator KLM and its SkyTeam partners operating the flight from Inverness to Amsterdam's Schiphol Airport.
HIAL Managing Director Inglis Lyon said: "We are delighted to report that the overall passenger numbers continue to rise. This clearly illustrates the value of our services to the communities they serve and proves there is strong demand for ever greater connectivity to and from the Highlands and Islands.
"Our regional airports have a key role to play in strengthening Scotland's economy and offering great choice for leisure and business passengers."
"We will continue to invest in our airports, work in partnership with the airlines and destination airports, and further develop our customer service as we attract new business and look to cement our growth in the future."