Oakland International Airport's passenger totals for 2022 soar to over 11 million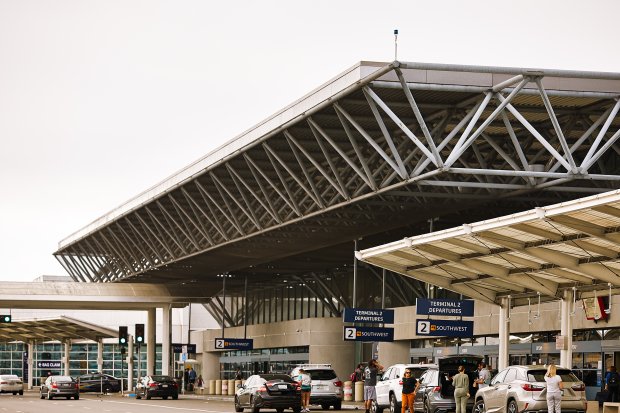 OAK saw passenger traffic increase by 36.7 percent year-over-year
Oakland, Calif. – January 23, 2023: Oakland International Airport reports over 11 million total passengers served in 2022, an increase of nearly 37 percent compared to 2021. In addition to this passenger growth, OAK also completed several major facility improvement projects and introduced new service offerings for passengers during the year (detailed below).
Cargo carriers at OAK processed a total of approximately 1.3 billion pounds of air cargo in 2022, a slight decrease from the 1.4 billion (approximate) carried in 2021. OAK remains the top airport for cargo in the San Francisco Bay Area.
"2022 was certainly a year of recovery and growth here at Oakland International Airport. We see that growth in our passenger traffic levels, as well as in the improvement of our airfield and terminal facilities," says Bryant L. Francis, Director of Aviation at the Port of Oakland. "Our airport team and its supporting partners finished two major airfield infrastructure construction projects, introduced six new restaurants in our terminals, and launched an online parking reservation system to meet the growing needs of our passengers. We look forward to more improvements to come in 2023."
What happened at OAK in 2022?
Annual passenger levels year-over-year grew by approximately 36.7% from 8,142,320 passengers in 2021 to 11,146,229 in 2022. This represents an 83.3% return to pre-pandemic passenger traffic levels seen in 2019.
New passenger airline routes were added, including San Diego on Spirit Airlines and seasonal Kailua-Kona service on Hawaiian Airlines.
Volaris El Salvador announced new international service to San Salvador starting in March 2023.
Six new airport restaurants debuted, including Oaklandish Coffee Collective, Farley's Cafe, Peet's T1 & T2, Oakland Draft House featuring Sierra Nevada, and Tay Ho Oakland.
The Airport Perimeter Dike Improvement Project Phase 1 and the Taxiway Victor and Bravo Rehabilitation Projects were completed to ensure the resiliency of OAK's facilities.
OAK received $15.4 million from the Federal Infrastructure Bill for environmental programs, passenger amenities, and security upgrades, and we've applied for further federal support for upcoming projects.
OAK's new parking reservation system for passengers was launched over the summer, making it easier than ever to Park OAK.
December 2022 Monthly Passenger and Cargo Statistics
Oakland International Airport saw 866,700 total passengers in December 2022. This represents 75.7 percent of the pre-pandemic passenger levels seen in December 2019.
The airport saw December passenger traffic increase by 6.6 percent compared to December 2021 when 813,266 passengers were carried.
A total of 441,372 passengers departed on flights from OAK's runways in December, with 62,233 of those connecting.
There were 15,283 international passengers that arrived at OAK in December.
127.7 million pounds (approximately 57.9 million kilograms) of air cargo were transported in December at OAK, down by 9.0 percent in a year-over-year comparison.