Cargolux Begins Regular Operations at Quito International Airport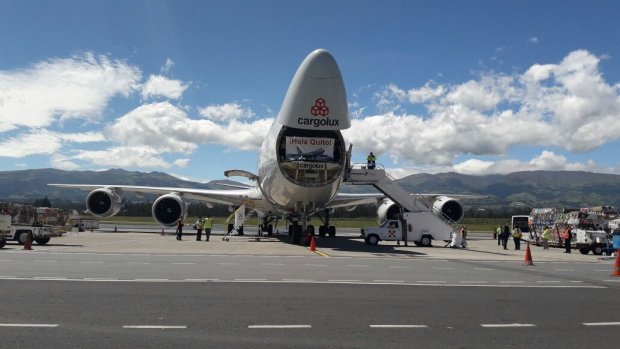 Cargolux will operate four flights a week with Boeing 747-8F and 747-400 aircraft.
On Sunday, July 2 Cargolux, one of the leading air cargo transportation companies on a global scale, began regular operations at the Mariscal Sucre International Airport in the city of Quito. The airline, based in Luxembourg, will operate in Quito with four flights a week, on Tuesdays, Wednesdays, Fridays, and Sundays.
The cargo airline uses Boeing 747-8F and 747-400 aircraft with a capacity of 126 and 110 metric tons of cargo, respectively, mainly for export-quality flowers that will be transported to clients in the European market.
According to Andrew O´Brian, President and Director General of Corporación Quiport, the arrival of Cargolux is an important milestone in air cargo transportation in Ecuador. "Our objective is to increase the connectivity of the city and enable access to greater market diversity for our exports," stated Andrew O'Brian.
Flowers are the main product exported through air cargo; they are highly desired worldwide due to their quality. "The Quito Mariscal Sucre airport is the main cargo airport in Ecuador and one of the busiest airports in South America due to its operating conditions and its cargo infrastructure," explained the head of Corporación Quiport, who informed that the Quito airport exclusively grants 45,000 metric tons of area to this activity, including terminals, cold storage rooms, warehouses, and platforms. 191,601 metric tons were moved through the airport serving the Ecuadorian capital in 2016, 154,635 tons of which correspond to export cargo.