Mactan-Cebu International Airport commissions its Fuel Hydrant System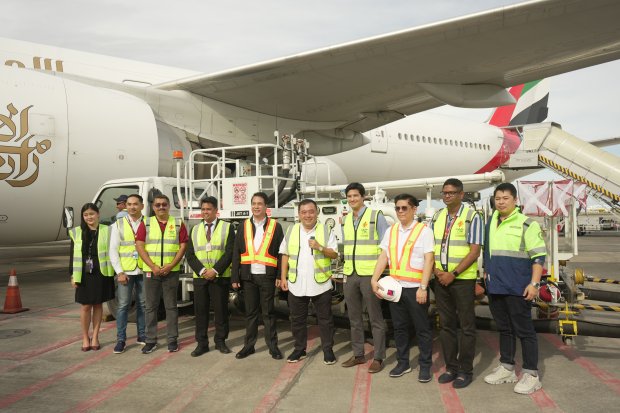 GMR MEGAWIDE Cebu Airport Corporation (GMCAC), together with the Mactan-Cebu International Airport Authority (MCIAA), is pleased to announce the official commissioning of its Fuel Hydrant System (FHS) at Mactan-Cebu International Airport (MCIA) during its Switch On Ceremony held on 3 February 2023, at Terminal 2.
The commissioning of the FHS ensures safe and efficient operations at MCIA allowing for an increased fuel delivery rate to the aircraft, a systemized fuel inventory management, and fewer ground support equipment movements. The FHS was put into place in partnership with Petron Corporation providing the fuel storage facility and fuel supply.
"Being the second busiest gateway in the country, we see a significant increase in the air traffic at MCIA, making it imperative to be able to turn around more aircraft while operating the airport, safely and efficiently. With the FHS, fuel delivery rates to the aircraft are increased considerably with reduced ground support movement and increase availability of aircraft stands," said Rafael Aboitiz, GMCAC Director.
"The FHS is a milestone for the airport as it enables us to turn around more aircraft faster. This would help position Cebu as the premier tourist destination and transit hub in the country," said MCIAA General Manager and CEO Julius Neri, Jr.
The Switch on Ceremony was attended by MCIAA General Manager and CEO Mr. Julius G. Neri, Jr., GMCAC Director Rafael Aboitiz, Petron Corporation Vice President for Industrial Trade Mr. Virgilio Centeno, Mactan Airline Operators Council Chairman Angelo Gubatina and Vice Chairman Elaine Oracion, and Emirates Station Manager Mr. Raymund Hicarte.
The fuel hydrant system ensures simplification with easier fuel management, inventory control, built-in leak detection, and compliance with safety and environmental regulations.