Mactan-Cebu International Airport welcomes Cebu Pacific's Naga and Hong Kong services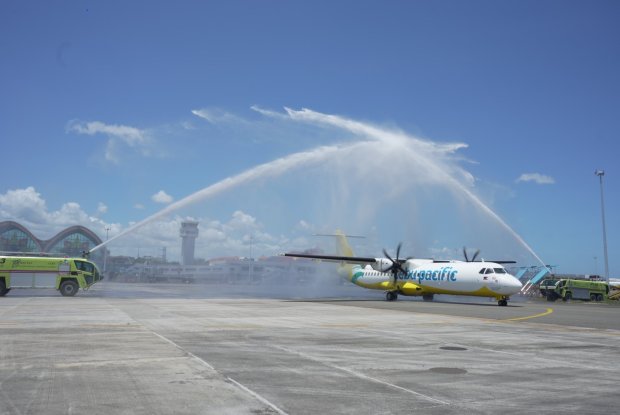 Mactan-Cebu International Airport (MCIA) ramps up its operations as it welcomes Cebu Pacific's new route to Naga (WNP) starting March 26, 2023. The Cebu to Naga route is the first and only direct service that connects the two destinations.
Flying four (4) times weekly every Monday, Wednesday, Friday, and Sunday, the flight departs MCIA at 12:00 nn and arrives Naga Airport at 1:45 p.m., while the return flight leaves Naga Airport at 2:05 p.m. and arrives MCIA at 4:50 p.m.
"Cebu Pacific Air remains to be one of our dynamic airline partners that shares our vision of expanding MCIA's network as a hub. MCIA remains committed to offering wider connectivity for its passengers with more options to connect to their destinations in the Philippines and around the globe," said Rafael Aboitiz, GMCAC Director.
Cebu Pacific Air also resumes its Cebu to Hong Kong (HKG) service on March 26 with daily flights departing Cebu at 6:05 a.m. and arriving Hong Kong International Airport at 8:55 a.m., and return flight departing Hong Kong at 9:40 a.m. and arriving MCIA at 12:35 p.m.
Passengers of both Naga and Hong Kong flights were delighted with tokens upon arrival and prior to boarding.
"I am excited that we finally hit the two-digit mark for international destinations. Cebu Pacific Air continues to be one of our top-performing airline partners, and I am positive this is a step closer to our goal on becoming one of the best airports in Asia." said Julius G. Neri, Jr., General Manager and CEO of Mactan-Cebu International Airport Authority (MCIAA).
MCIA is now connected to 27 domestic destinations and 10 international destinations, with 14 foreign and 4 Philippine-based airline partners.