Get attendee alerts for any upcoming Routes event, straight to your inbox
Be the first to hear when your target organisations have confirmed their place at an upcoming Routes event with our brand new attendee watchlist feature.
Our brand new watchlist functionality allows you to set up alerts around your target organisations, or keep an eye on your competitors and see if they have confirmed their place at a Routes event. You'll be the first to know when your target organisations have confirmed their attendance, and request meetings as soon as scheduling opens for a Routes event.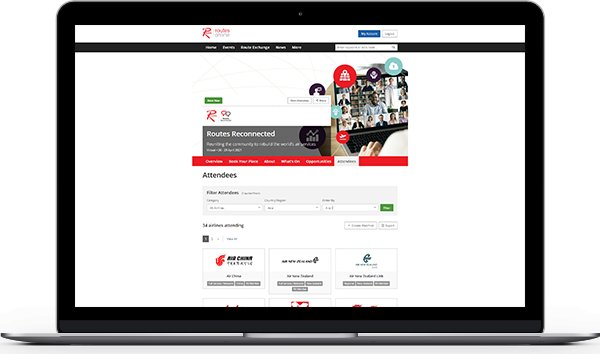 Quick and easy set up
To create your personalised attendee watchlist, login or create an account. Once you've logged in, visit your chosen event and select Attendees from the event page's main navigation. Here, you can select your preferences based on organisation type and/or region and click Filter to apply your search choices, and then Create Watchlist.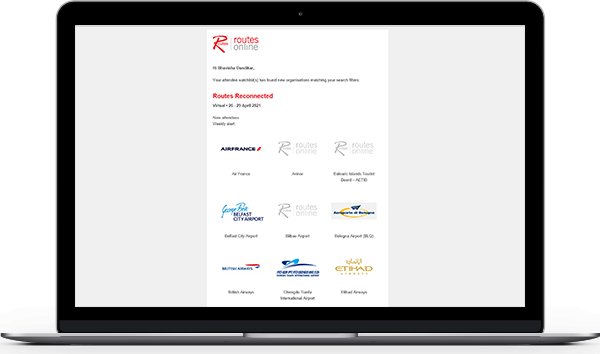 Attendee confirmations, straight to your inbox
Once you've set up your watchlist(s), you'll receive weekly email alerts based on your criteria, directly to your inbox.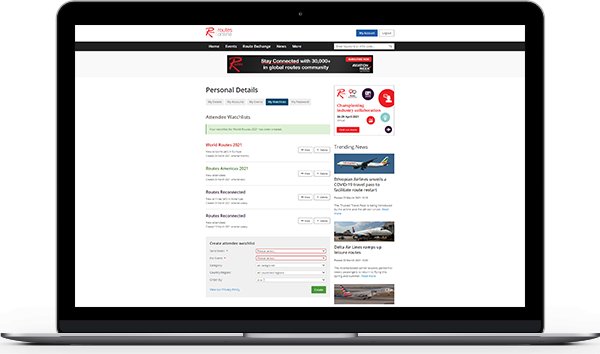 Customise your alert preferences
To manage your alerts and determine the frequency of your emails, navigate to Update Account Details under the Attendee Watchlists tab where you can choose between daily, weekly, or monthly notifications.
Start setting up your watchlists for World Routes 2021 and be the first to hear about the latest attendee updates. For further information or assistance, please contact the team.