Reuniting the community to rebuild the world's air services
Virtual
• 26 – 29 April 2021
About the Platform
Acting as the central hub for all information, content, networking and meetings throughout the event, Routes Reconnected will be powered by a sophisticated, user-friendly platform.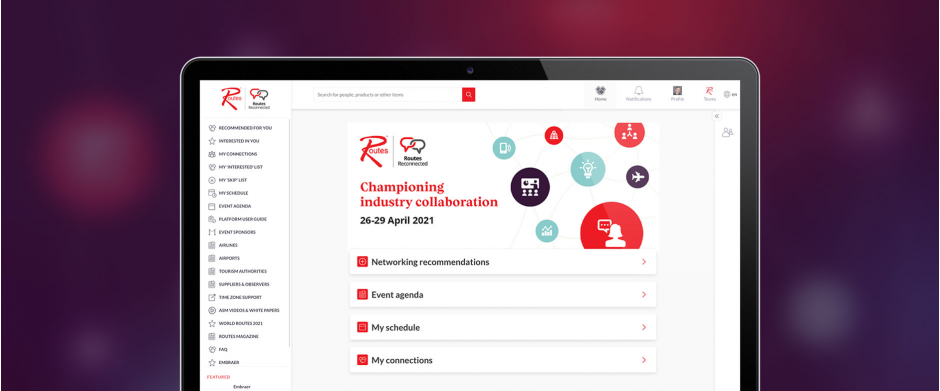 Features
Our intuitive digital platform allows you to interact with your peers via meetings and messages, bookmark live content and plan an event diary that aligns with your business objectives, from wherever you are in the world.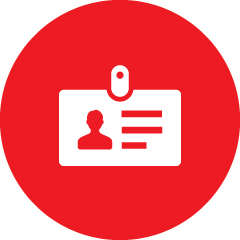 Personal profile
Help your peers identify your preferences and priorities quickly and easily.

Connections
Make connections with your industry peers and key targets.

Instant chat messaging
Network with your peers and send quick updates ahead of scheduled meetings.

Meeting system
Collaborate with industry partners during one-to-one and multi-user meetings.

Personalised calendar
Manage availability and create a bespoke diary that reflects your objectives.

Content
Watch leading industry figures as they share the latest industry news and data.
---
You asked, we listened
Platform enhancements driven by you
Your feedback is important to us and plays a vital role in shaping our events. With that in mind, we've made a number of platform enhancements based on your suggestions that will help to improve your event experience:
Improved Outlook integration
Accept meetings straight from your calendar or email with full calendar integration.
Improved meeting system
Improved quality, testing, personalised backgrounds and availability.
New conference instant chat
Share your thoughts and discuss key topics during live and on-demand conference sessions.
New business card swap
Share key details and information with your contacts quickly and easily.
View our step-by-step guide and find out how you can make the most of your virtual event experience by utilising our bespoke event platform's key features.
---
Routes Reconnected will present your organisation with unmissable opportunities to reunite with your industry peers. Book your place at the event today and share important insights with your key targets that will help shape the recovery of our robust industry.