Event Supporters
TakeOff Cargo is supported by the International Air Cargo Association (TIACA)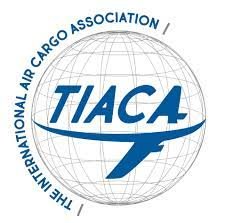 The International Air Cargo Association (TIACA) is the only organization representing all segments of the air freight supply chain.
The not-for-profit association supports, informs, and connects companies and organizations of all sizes with the aim of developing an efficient, modern, and unified air cargo industry worldwide.
They champion every size of business, and help shape the policy which affects all of their members, providing a unifying voice for the industry, working for global standards, and raising the profile of air cargo.
They host two major events, the biennial Air Cargo Forum and the biennial Executive Summit, as well as organising training and career development programs.
TIACA aims to inform both the public and its membership about the role and importance of air cargo, industry developments, and technical trends.
They are members of the Global Air Cargo Advisory Group (GACAG), working with the International Air Transport Association (IATA), The International Federation of Freight Forwarders Associations (FIATA), and the Global Shippers' Forum (GSF).
They are committed to representing and advocating the interests of the air cargo community at meetings of relevant regulatory bodies including the World Customs Organization (WCO), the International Civil Aviation Organization (ICAO), United Nations Conference on Trade and Development (UNCTAD), the Organisation for Economic Cooperation and Development (OECD), and others that are open to trade observers.
Launched in the early 1990s, their roots go back to 1960, when a committee of the Society of Automotive Engineers in the USA launched the first Air Cargo Forum to explore the needs of the emerging air cargo industry.
TIACA is governed by its Trustee members, who in turn elect the Board of Directors to manage the organization's affairs and establish its policy.