Nice Côte d'Azur primed for another record year
After reporting a record year for passenger traffic, Nice Côte d'Azur airport expects to add at least 13 new destinations this year.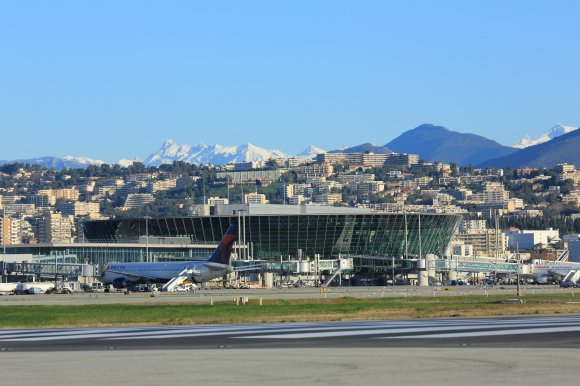 For the eighth consecutive year, Nice Côte d'Azur airport has reported record-breaking growth for its passenger traffic, up 4.1 percent to 13.85 million passengers. There was also a continuous increase in the number of destinations offered, all while stabilising the number of commercial aircraft movements.
"Between Nice Côte d'Azur airport and the airlines that serve it, there is an adequate balance of objectives: good aircraft, which doesn't just take off on time, but above all displays an optimal load factor for a short rotation and to destinations which are as attractive as they are numerous," the airport says.
In 2018, Nice Côte d'Azur airport also recorded continuous growth for the connections offered: 17 new routes in the summer, 12 more in winter and 11 new destinations in total throughout Europe.
In terms of distribution, the platform has successfully balanced the flows of traffic, since half of its growth stems from the positive evolution of traffic to Europe, with an over-representation of countries in the South (+93,000 passengers) before countries in the East and Great Britain, both tied by a passenger growth of 89,000 people.
The Middle East represented a 30.5 percent increase in traffic with 96,000 additional passengers. The latter region's strong performance was demonstrated in particular by the annualisation of daily routes operated by Emirates, using the A380, Qatar Airways, Air France (to Beirut) and easyJet (to Tel Aviv).
Historically, Nice Côte d'Azur airport had highly seasonal traffic with regards to its passenger numbers. Today, this effect has diminished, to such a point that the growth of passenger traffic over the winter months in 2018 was 7.8 percent, while that for the summer months amounted to 2.6 percent.
Broadly speaking, 55 percent of traffic growth in 2018 was achieved during the winter. This trend should continue, if not the following will be strengthened: ten connections will be annualised in 2019, compared to nine last year.
The rebalancing of traffic over the two major seasons, which allows infrastructure and the means implemented by airlines to be optimised, is a result of several factors.
"On the one hand, the efforts undertaken by the platform, in partnership with the various local tourism stakeholders, to promote the destination and to attract major conventions and international festivals," the airport says. "On the other hand, a proactive and unprecedented policy in favour of the attractiveness of the platform's tariff over the winter months.
In addition, various extension projects for its terminals should increase its capacity to 18 million passengers in the next five years and provide at least six new aircraft stands, capable of accommodating A380s.
So far in 2019, Nice Côte d'Azur airport has got off to a good start. It expects a record 14 million passengers this year and foresees at least 13 new destinations, two of which are long-haul, and the arrival of seven airlines.