PRESS RELEASE: Tulsa International Airport named Overall Winner of the Routes Americas Awards
The awards are highly regarded in the aviation industry for recognising marketing services that support new and existing air services, as well as excellence and innovation in the route development community.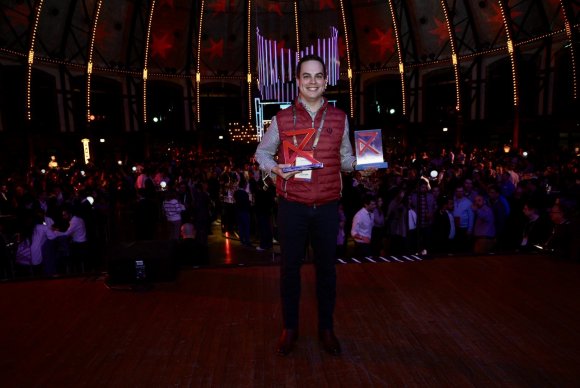 Tulsa International Airport were crowned the Overall Winner of this year's Routes Americas Awards. The airport has underpinned its route development initiatives with data sets that highlight demand and complement existing airline data. As a result, the airport has seen 12 new nonstop routes announced since mid-2021 by Allegiant, American Airlines, Breeze and Southwest. These new air services have been supported by a strong air carrier incentive program, which includes marketing incentives to landing and other waiver fees.
Upon winning the award, Andrew Pierini, Executive Vice President and Chief Commercial Officer, Tulsa International Airport said; "We are incredibly honoured to win the 2023 Routes Americas award. Air service development is one of our key priorities and passions, and it is truly exciting to be selected by our industry colleagues for the award."
In the 4-20 Million Passenger Category, Vancouver International Airport was named the winner. The airport demonstrated commitment and drive towards understanding market priorities and its airlines needs. The successful execution of this strategy has seen the airport secure multiple new routes and increase capacity on existing services. Last year, the airport welcomed JetBlue, Sun Country, Lynx Air and Jetlines, and saw passenger numbers and capacity size double in growth.
San Francisco International Airport was named the winner of the Over 20 Million Passenger Category. The airport showed incredible recovery from covid-19, executed through creative marketing campaigns across the globe, identifying markets for future growth and maximizing promotional impact. These campaigns resulted in the airport welcoming its first new domestic carrier in 15 years with Breeze Airways, and new international carriers including Flair, Air Transat and Condor in 2022.
The winner of the Destination category was Visit Orlando. Their recognised investment in training and airline relationships has seen them execute promotional with leading carriers across the regions, achieving more than 36 million impressions. Their extensive marketing activities included both digital and print, from in flight videos, LED screens in airports, email blasts, social media, working with influencers, press trips and magazine placement.
American Airlines has received the Airline Award. With more than 5,500 daily departures and flying to over 350 destinations, the carrier has established itself as the largest in the country. They demonstrated sustainable network growth, as well as their innovative approach to keeping communities connected despite ongoing pressures on the industry. They now offer 30% more non-stop and one-stop routes than their competitors.
The full list of winning organisations:
Airport size categories for this year's Routes Awards were based on 2022 pax data
Overall Winner
Tulsa International Airport
Under 4 Million Passengers
Tulsa International Airport
4-20 Million Passengers
Vancouver International Airport
Over 20 Million Passengers
San Francisco International Airport
Destination
Visit Orlando
Airline
American Airlines