PRESS RELEASE: Bogotá announced as host destination for Routes Americas 2024
Hosting for the first time, El Dorado International Airport will welcome the region's route development community to Colombia's capital city.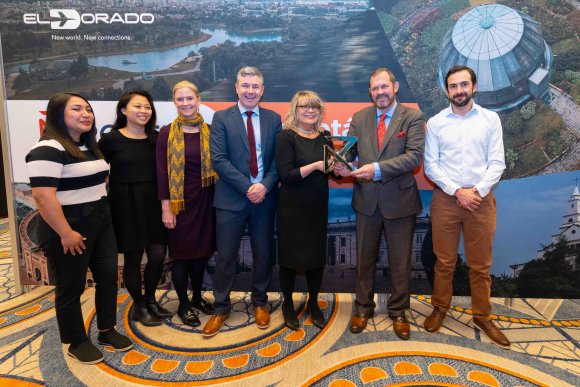 Routes Americas takes place in a different location every year and brings together airlines, airports and tourism authorities to drive the Americas' air service growth and fuel the region's positive aviation recovery. Over 3,000 meetings are expected to take place at the event next year which will be pivotal in shaping future air connectivity across the region.
Thanks to its strategic location, El Dorado International Airport acts as the gateway for Colombia and South America, connecting the city with more than 88 destinations around the world. El Dorado is also the number 1 cargo airport in Latin America, moving 725 thousand tonnes of cargo each year, and the third-largest airport in the region, moving 35 million yearly passengers. The airport at the forefront of innovation, traveller experience and environmental sustainability.
Colombia is full of innumerable natural and cultural riches and at the heart of it Bogota. From gastronomy to culture and the local people, the multicultural city is the perfect starting point for delegates at Routes Americas to explore the opportunities that exist across the country. The thriving economy, which has welcomed more than 1,500 multinationals and has been ranked by América Economia as one of the best cities for conducting business, is reflected in the fact that they have been considered the first aerospace city of the future in the Innovation and Attraction category according to the Financial Times, above cities such as London and Singapore.
"El Dorado Airport in Bogotá, Colombia, are pleased to announce that next year we will host the next edition of Routes Americas. It will be an honour for us to host the most important commercial aviation event in the world and contribute to the discussions and trends in the industry. This designation fills us with pride and we will be with open arms to receive them at the gateway to South America in 2024."
Steven Small, Director of Routes; said "We're excited to bring our air service community back to Latin America. With huge growth opportunities and aspirations, Bogota is the perfect host for Routes Americas 2024. We look forward to working with the El Dorado International Airport team over the next twelve months to deliver, what will be, another successful Routes Americas event."