PRESS RELEASE: Green Bay announced as the next destination for TakeOff North America 2024
Green Bay Austin Straubel International Airport and Discover Green Bay welcome the North American aviation community next year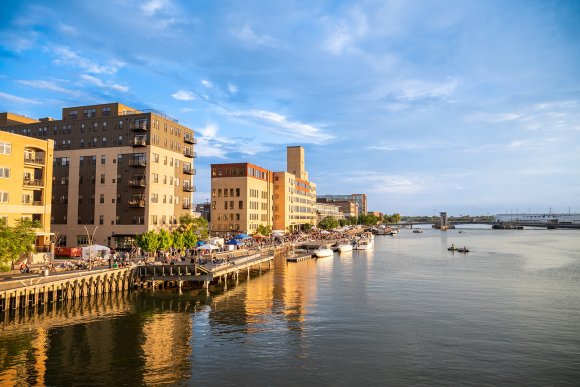 Confirmed to take place next year, our destination sponsors for the seventh TakeOff North America event will be Green Bay Austin Straubel International Airport (GRB) and Discover Green Bay.
Dedicated to supporting the development and expansion of the North American domestic aviation market, the event has become an integral forum for the small and medium-sized airport air service development community within North America.
Over the course of three days, TakeOff North America 2023 will facilitate unrivalled meeting and networking opportunities between airline, airport and destination stakeholders to discuss existing route networks and negotiate new air service proposals.
Situated off Lake Michigan and on the banks of the Bay and Fox, the city is home to the famous Green Bay Packers. The northern US city is at the heart of the region and offers rich history, culture, music, arts, and more. Green Bay Austin Straubel International Airport is currently serving the following cities: Atlanta, Chicago, Detroit, Denver and Minneapolis as well as seasonal service to Las Vegas, Orlando and Phoenix.
"Green Bay is excited to host TakeOff North America in 2024 at historic Lambeau Field. Hosting 200+ airline, airport and industry professionals is a great opportunity to showcase all that makes Northeast Wisconsin the perfect place to live, work and play." Said Marty Piette, Airport Director at Green Bay Austin Straubel International Airport.
Steven Small, Director of Routes, said "TakeOff North America has, and continues to be, a focal point in the calendar for air service development professionals focused on increasing domestic air connectivity across North America. By bringing this community to Green Bay, the destination will be able to showcase its growth potential. We look forward to working with the team over the coming year to deliver another successful event."