CPH: A masterclass in route development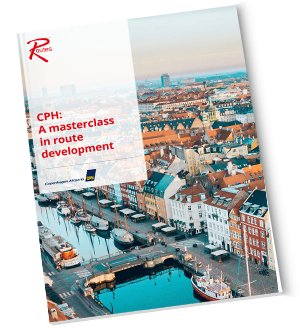 Copenhagen Airport has enjoyed a traffic spike in recent years, but chief executive Thomas Woldbye insists that there is more to come as it seeks to further expand its network and become a connecting hub.
In this white paper Routesonline speaks to Woldbye about Copenhagen's success at attracting long-haul routes, as well as the airport's ongoing infrastructure development.
We also look at the facts and figures behind three key markets – Kiev, Delhi and Hong Kong – and hear from Singapore Airlines about why its Copenhagen route has been a mainstay in its network for more than 40 years.
In addition, the white paper finds out about the Danish capital's joined-up tourism approach, analyses the city's top unserved markets, and profiles the airport's route development team.
Fill in the form to download 'CPH: A masterclass in route development' and learn more about Copenhagen Airport.