Route Exchange Product Pack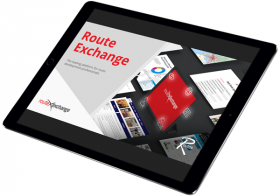 Integrated into Routesonline is Route Exchange, the largest global online community of airline network planners.
What's included in a Route Exchange membership?
A fully interactive marketing profile
Unlimited news post
Dedicated pages on your profile to promote your services
Exclusive industry information
Communicate with the global route development community on one platform, 365 days a year. Fill in the form to download your free copy of the brochure today.