Routes Reconnected - Sponsorship Brochure
Routes Reconnected will provide your organisation with bespoke opportunities to promote your innovative recovery strategy.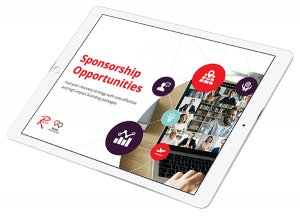 Download the Routes Reconnected sponsorship brochure and find out how you can propel your organisation to the forefront of the route development community with high-impact branding and promotional opportunities.
To download the brochure, please complete the form opposite. A link will be sent to your email shortly.
Routes Reconnected Return to sponsorship opportunities
Request a callback to speak to a member of the team and find out more about how Routes Reconnected sponsorship opportunities can support your organisation's business objectives and recovery strategy.