Spotlight on Ecuador
The Ecuadorian aviation market is poised for growth.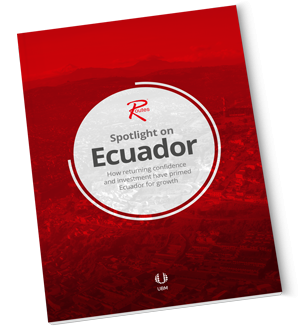 According to the latest data, the travel and tourist industry directly supported 137,500 jobs in 2016 and its GDP contribution was more than $2bn.
Thanks to the Ecuador's diverse landscape – encompassing Amazon
jungle, Andean highlands and the Galápagos Islands – demand from
the leisure market is expected to remain buoyant, while strong growth
potential exists for business travel and overseas trade.
In this new special white paper, we delve into the key statistics which shed light on how the market is developing, and what the major influencers are, including:
Market overview and key stats
Top airlines and airports in Ecuador
An overview of the domestic and international markets
News on Mariscal Sucre International Airport
Fill in the form to download your free copy today.