High Speed Rail Vs Air: Eurostar at 25, The Story So Far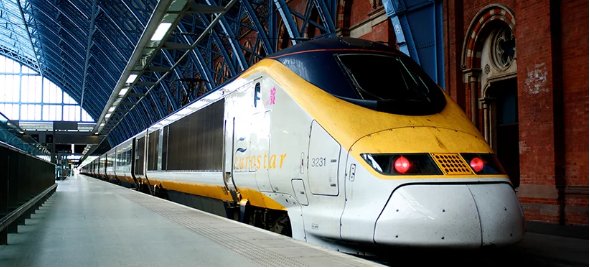 This month Eurostar, the iconic high-speed rail service between London and Paris, turns 25. Happy Birthday Eurostar!
When it was launched there was much speculation about the impact on air services between London and Paris.
Before the 'chunnel' was an option for travellers, flying was the fast alternative to taking a ferry and then a train or car to reach one city from the other. Would the arrival of direct rail services do away with the need for flying all together? Would the benefits of departing and leaving from a city centre outweigh any time disadvantage that the new means of travel had compared to taking a flight?
Then and Now
While there is no doubt that the Eurostar has had a considerable impact on demand for air travel between the two capitals, there continues to be a market for those who want to fly.
Looking back 23 years, when OAG data is available from, airlines offered capacity of 4.8 million seats annually between London and Paris. Today there are 2.7 million seats, which at 55% of the 1996 position is a significant reduction but far from catastrophic. It is a number dwarfed by the numbers travelling on Eurostar which rise to 11m in 2018, across all its routes. The number of scheduled flights has changed from 36,600 to 16,755. This is a larger decline than that of seats but is accounted for by the use of larger aircraft.
The average number of flights per day between the two capital cities was 100 when the Eurostar opened for business, but today is down to 46. While that seems like a major change, and indeed it is, the route still offers high frequency.
To view the full article, please click here