Durham Tees Valley Airport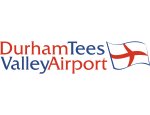 Organisation Type:

Under 1 Million

ICAO:

EGNV

IATA:

MME

Website:

Telephone:

44 01325 331082

Country:

United Kingdom
Status update: "is attending Routes Europe 2013"
Facts (Overview)
In February this year, Peel Investments (DTVA) Ltd, a wholly subsidiary of the Peel Group, acquired the majority shareholding of the airport.
Some 1.7million people—70 per cent of the North East's population—live within 45 minutes' drive time
Excellent accessibility for both passenger and freight operations—it is located within 15 minutes of three major strategic highways
Serving the needs of one of the UK's most important industrial complexes including over half of the country's petrochemicals industry and over a third of the pharmaceutical industry. International connections are vital for the area's industries…with almost two thirds of major companies foreign owned.
It has proven local support—in a recent survey 95 per cent of those questioned saw the airport as vital/important to the region's economy. It is popular with passengers—in 2009 it was rated by Which?
Figures
Number of Terminals:

Urban population:

Total Catchment Population:

Number of Runways:

Length of main runway (m):

Operational Opening Hours:

Ownership:

Number of Direct Destinations:

List of Top 5 airlines:

Passenger Numbers (mppa):

Cargo Tonnes (p.a.):

Number of Serving Airlines:

Aircraft Parking Stands:
Contacts

Vic Brodrick

Business Development

Events
Back to Top